Total CAD Converter X can be used as a command line converter. But it is not the only advantage of the program. The program can be used as a part of another application (Active X technology is supported). Moreover, by installing our command line CGM converter on your web server, you can make it usable by any user online. Your users will not even need to know how to convert CGM to PDF from command line due to our unique integration and automation features.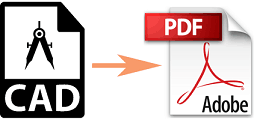 Windows XP/2003/Vista/7/8/10


Convert multiple CGM into a single PDF in batch.

Change CGM into TIFF, JPEG, PNG, BMP and more!

Automate to quickly deal with repetitive tasks (Total Folder Monitor is needed).

Code completely within the command environment.

ActiveX support lets you integrate with other Windows apps.