Doc format is usually associated with Microsoft Office applications, as since 1990s Microsoft began to use .doc extension for a range of their proprietary word processing formats. Storing text in Doc files is not always convenient, as they are not compatible with the majority of third-party text editors. To make Doc information more accessible, it is better to store it in other, more common format. And as a rule, users select RTF format, because it is supported by the wide range of applications. To convert Doc to RTF, you need special program – Total Doc Converter.
This doc converter from CoolUtils is a universal transformer of Doc files that works fast and reliably. When it is launched, you will see the file manager with all documents filtered from other files. It is rather convenient feature, as you can easily find the documents that should be converted. Just check it in the list and then click on required format for conversion in the top menu bar. To transform Doc into RTF, click on "RTF". When it is done, a settings window will appear. Here all you need is to set the destination address of future RTF copy, font size and style and click on "Start!". In "Start Conversion" inlay there are two additional features – the program can delete original Doc file and open the destination folder after converting.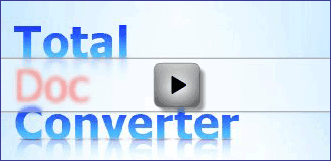 In the result you will get RTF file with basic formatting you need. Total Doc Converter also can convert Doc files into other formats, including PDF, Excel, TXT, Jpeg, etc. It is a universal helper able to manage with any transformation job for documents. Using it, you will make information more appropriate for your needs, making it accessible by various applications. It is a real time-saver, as allows converting documents in a few seconds. Total Doc Converter is available in trial version. When trial is over, you should buy a license for one-time payment.