| | | |
| --- | --- | --- |
| Convert JPEG to ICO | | (only $12.50) |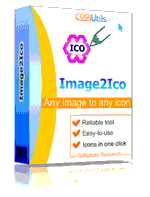 Image 2Ico is a new icon converter, which saves you a lot of time and effort. Versatile and powerful, it converts JPEG files to ICO in seconds. It does not take any special knowledge or life-long experience to convert JPEG to ICO.
In order to convert JPEG to ICO, you should determine the size and color of your output files. This JPEG ICO converter offers the following image size options: 16x16, 24x24, 32x32, 48x48, 64x64, 72x72, 96x96, 128x128. Also, you can select between different color schemes, such as 16 colors, 256 colors, TrueColor, 32bpp (XP-Style) icons.
Image2Ico is very quick and handy. It features a robust and intuitive interface, which actually tells you what to do next. It converts JPEG to icon automatically. You are only to set it to work as you would like it to work.
How to Convert JPEG to ICO
This tool is installed easily. Download it and run the .exe file. Then launch the interface and select the box that meets your size and color requirements. Click File in the upper left-hand part of the interface and select Open. Now you can choose the folder with JPEG images stored in it and select the one you wish to convert to ICO. The image will be seen in the box you have selected. Launch the interface and click on the box that suits your preferred color and size parameters. Click File in the upper left corner of the interface. In the drop-down menu, select Open and choose the folder with BMP images contained in it. It is also possible to reach your JPEG files via Insert option.
Click on the file and press open. The image will be displayed in your selected box. You can also drag-and-drop your image to your needed box. Set your preferred transparency parameters. You can flip and rotate your images via the Tool menu. To complete conversion, select Save as in the File menu.
Apart from JPEG, Image2Ico supports lots of other formats, such as bmp, png, rle, dib, gif, jpg, jpe, wmf. This program is shareware. It is available online for only $12.50. You can either buy it now or download the free trial version and use it for 30 days. Please, do not just take descriptions on trust. Download the trial version and make your own opinion!
Related topics
Convert RLE to ICO preserve high quality
Convert DIB to ICO with comfort.
Convert files from BMP to ICO error-free.