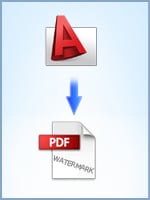 DWG drawings are not suitable for sharing, especially secured one. If you need to make a version protected from unwanted use and viewable without special software, conversion to PDF may help. In order to protect it from unauthorized use, you should use watermark protection. A converter that can export DWG to PDF and add watermarks into document sheets is Total CAD Converter. This program supports all major CAD formats, such as:
It helps to export drawings into more common formats such as PDF, JPEG, PNG, etc. PDF format is good in terms of security because it allows setting up various protection measures. The program will provide you with PDF copies of your drawings that will be much safer to share online.
Watermarks are images or logos that are put onto document pages to state the authorship or references. The purpose of watermarking is protecting files from misappropriation. In order to setup watermarks for DWG to PDF conversion in the program you should do the following:

Launch the program

Using navigation pad find the DWG source files

Check them off in the file list

Select PDF as the target format

In the settings wizard click on 'Document'

Go to 'Select Watermark'

Setup formatting options and press 'Start!'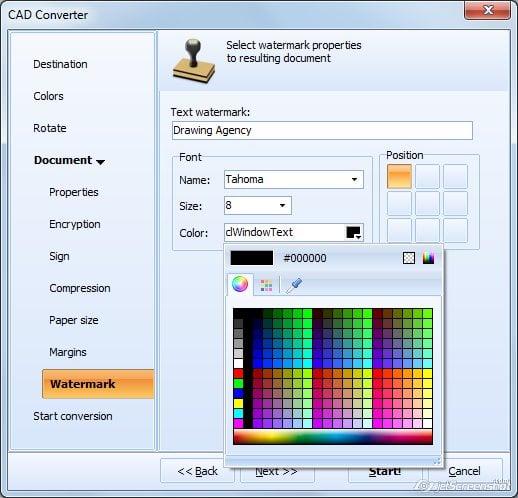 You can fully customize the style of watermark text by setting color, font type, position on the page, etc. As Total CAD Converter supports batch files processing, you can export all drawings together. Settings are made once for the whole batch.
For strengthening security of PDF copies you can make them non-searchable and password protected. Total CAD Converter also provides electronic signature option. If you would like to test these security options on your files, download a 30-day free trial program.