EPS is a file format that may contain 2D vector graphics, bitmap images, text as well as embedded preview image in bitmap format. Typically, EPS files are supported by several different drawing programs and vector graphic editing applications. Among them are Adobe Illustrator CS5, CorelDRAW Graphics Suite X6, Corel PaintShop Pro X4, Adobe Acrobat X Pro, Adobe Photoshop CS5, Adobe Photoshop Elements 10, Adobe InDesign CS5, Microsoft Word 2010, ACD Systems Canvas 12, Corel WordPerfect Office X5, QuarkXPress, Grasshopper PageStream, Scribus, MAGIX Xara Designer Pro, and Design Science MathType. However, if you want to view EPS files with Internet browsers, you should export EPS to XHTML. XHTML is a Web page written in XHTML, a reformulation of HTML 4 as an XML 1.0 application. This format is very widespread nowadays as many current websites include Web pages based on either the XHTML 1.0 or XHTML 1.1 specification.
There are several ways to convert EPS into XHTML, but the most efficient one is using a XHTML EPS converter. You can try to search for them online, or download multi-functional EPS converter by CoolUtils. The latest version of Total PDF Converter supports numerous formats, among which are not only XHTML but also DOC, RTF, XLS, HTML, BMP, JPEG, GIF, WMF, EMF, PNG, EPS, PS, TIFF, TXT, CSV, and PDF.

Here's what you need to do to convert EPS to XHTML in batch:

Download Total PDF Converter online. You can get the free 30-day trial version or buy the fully functional version for just under $50.

Install and launch the program as usual.

Select EPS files you want to convert. That's right, you can select as many files as you want because Total PDF Converter has batch conversion option.

Set XHTML as target format by simply clicking on the button that says "XHTML".

Press "Start!" to begin EPS-XHTML conversion with default settings.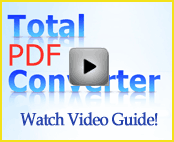 Contact CoolUtils Customer Support to learn more about Total PDF Converter or download it now!