Screenshots: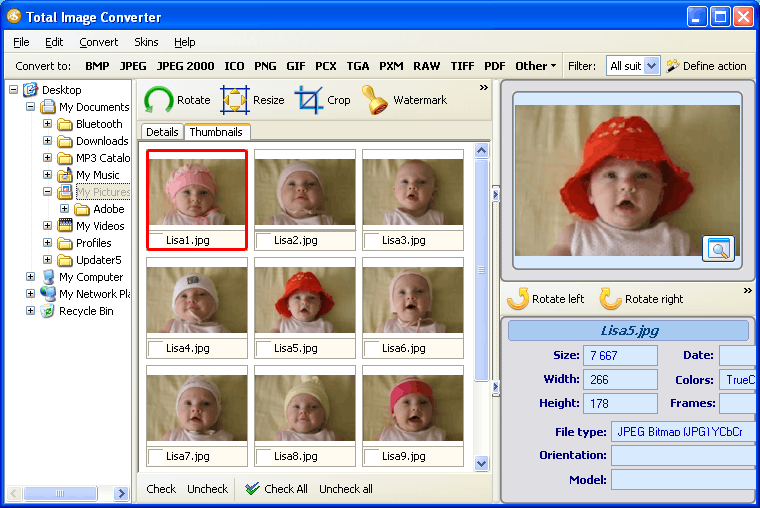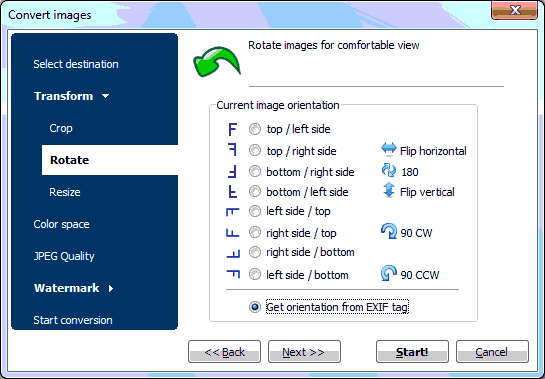 Windows XP/2003/Vista/7/8/10
What we are going to refer to as "nef converter", is actually the same old Total Image Converter. This is but the most versatile and user-friendliest image conversion utility that helps you promptly render your images in your most favorite formats. This software converts various raw files, including, but not limited to NEF, ORF, and PCD, to TIFF, JPEG, etc.

NEF is just one of the many lossless file formats that are often termed 'digital negatives'. NEF files are received from Nikon digital cameras. Like all RAW files, NEF files contain image characteristics and metadata received directly from the camera's sensor. These files also contain technical characteristics of the camera. NEF files are popular among professional photographers, since they provide a lot of adjustment options and present almost real color and saturation parameters.
Why Convert NEF Images?
If you are not a professional photographer and are not intent on the tricky and time-taking mission of optimizing your NEF files, your choice is to convert them to TIFF or JPEG. Total Image Converter is exactly what you need. It will take split seconds for the tool to convert NEF to JPEG or TIFF. It will take you several minutes to learn how to operate this world's fastest NEF converter. The program has a robust and intuitive user interface, with all options just spread before the eyes. The batch file conversion option will save your time and energy, and it will deal with as many NEF files as you want right now. Just check the files you need to convert or click Select All to covert all the files contained in your specified folder.

With the help of the built-in viewer, you can preview your would-be JPEG or TIFF files and NEF files and compare the quality of RAW files with that of lossy images. Total Image Converter enables you to crop, resize, rotate and eve watermark your files.

Total Image Converter integrates into Windows seamlessly. You can convert your NEF files right from the desktop, using the right-button popup menu, or from within other programs via command line. This reliable NEF Converter is readily available on the web. You can download the free trial version, which is valid for 30 days. If you like the way it works, purchase the registered version and get all the upgrades for free!