PDF is a popular format, but it is difficult to edit. To solve this problem, users often turn their files into RTF files. As a text format, it is more universal than Doc, and unlike TXT, it allows rich formatting. Total PDF Converter guarantees a lightning-fast transition. It is chosen by users of all levels, from beginners to pros.
How many files do you want to convert? This tool can handle up to a thousand! The process includes only three simple steps. Stick to the default settings or export every page to a separate file. You will be amazed by the flexibility of output.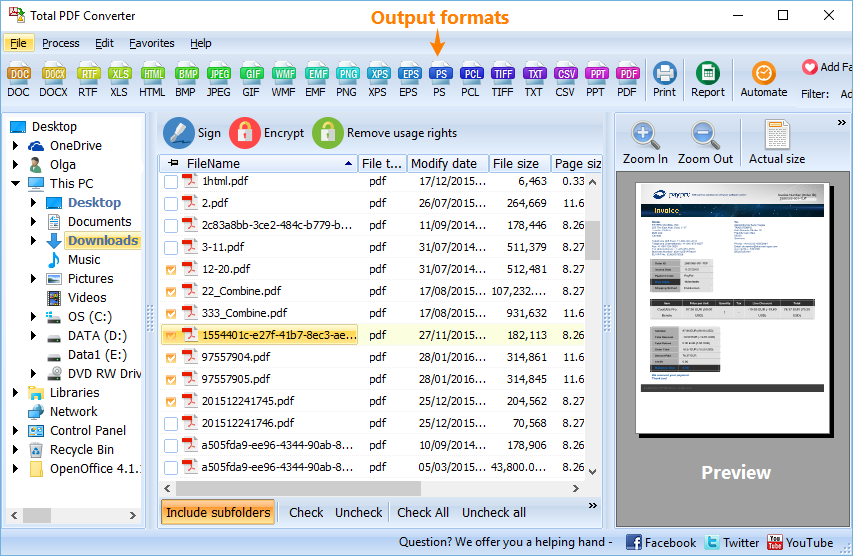 How to Convert PDF to RTF
Install the converter from our site and take advantage of its full potential. Create multi-page or single-page RTFs in a flash. The output is perfectly readable, and the original formatting remains intact.
All you need to do is make a few clicks. The conversion will happen automatically, and the folder with the result will be opened upon completion. Run the converter and do the following:
Browse to the folder with the PDF files and mark them in the list.
Click the "RTF" button and choose the destination folder.
Click "Start!" to convert PDF to RTF.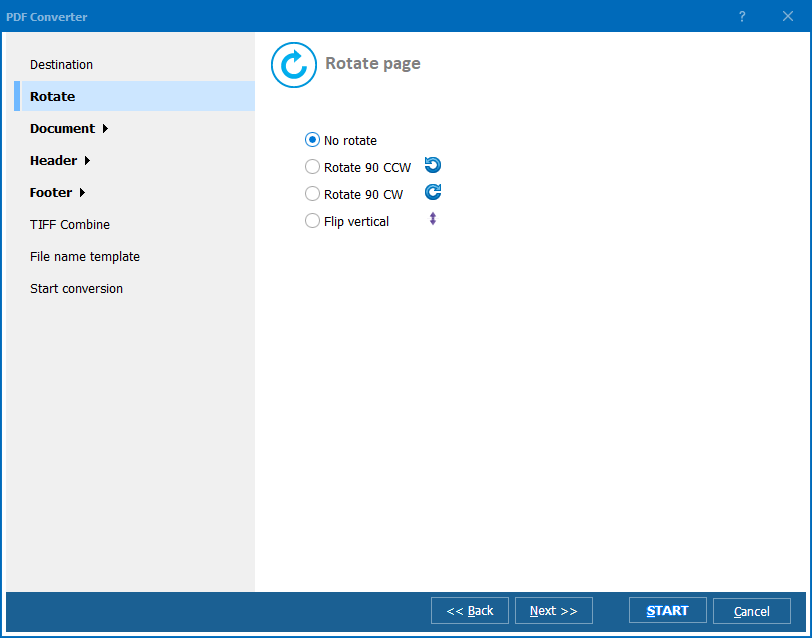 The interface is simple and user-friendly, but you may also use the command line (the CMD window) if you wish. Type in the necessary command, and follow the progress via a progress bar.
One Converter for All of Your Needs
Install a demo version of our tool today to test its multi-purpose features. This is more than a PDF to RTF converter! It can handle over a dozen other forms just as easily - use it to create documents, images, spreadsheets, or web pages. The output formats include: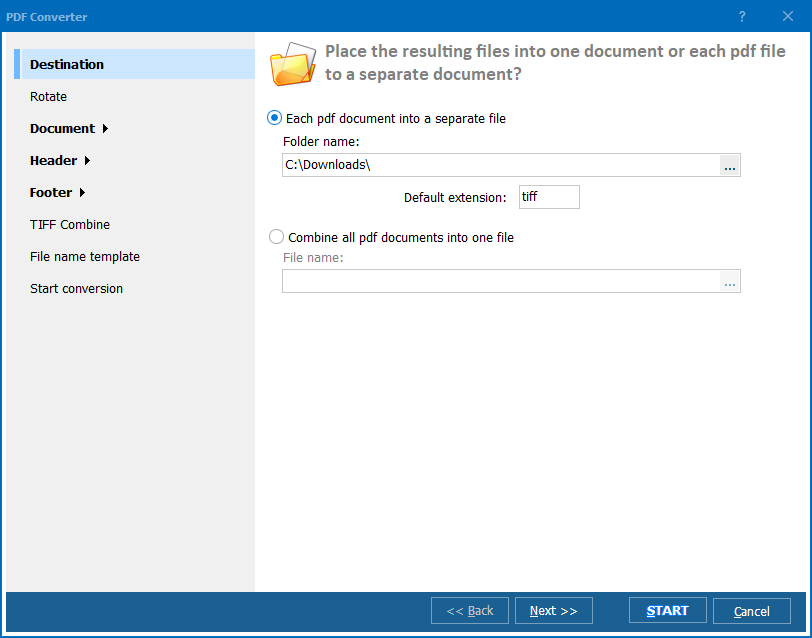 Once the PDF to RTF converter has been installed, you will see a special "Convert to" feature in your file context menu. It will allow you to transition between formats easily, with guaranteed accuracy and speed. Convert PDF to RTF without limits right from your desktop!