| | | |
| --- | --- | --- |
| How can I reduce the file size of a digital photo for emailing? | | (only $24.90) |
Suppose you have a 6 megapixel digital camera. You try to email your photos as an attachment, the email won't go through due to its size. Each photo is about 2Mb in size! Most free email services have email size limitations which is seldom exceeds 10MB. On the other hand the recipient will not be pleased to download your email with photos for 2 hours.
If you could reduce the size of your photos still retaining good quality you could send hundreds of them. Note that they will be of not printing quality but if displayed on the monitor they will be fine.
The easiest way to reduce the size of a photo is to resize it (change the number of pixels). Any image editing software will do.
There two things to remember. First, do not delete or rewrite originals. Just to be on the safe side it's better to create a new resized file than rewrite the existing one. Second, choose Constrain Proportions option. You enter height value and the width is automatically adjusted. This prevents your photo from stretching.
You may wonder what value to set? Below there is an image 500x375 pixels. It's size is 54 Kb, which is quite suitable for emailing. And it's still of good quality on the screen. The original image is 2800x2100 and 2,2 Mb in size. So the resixed image is 41 times less!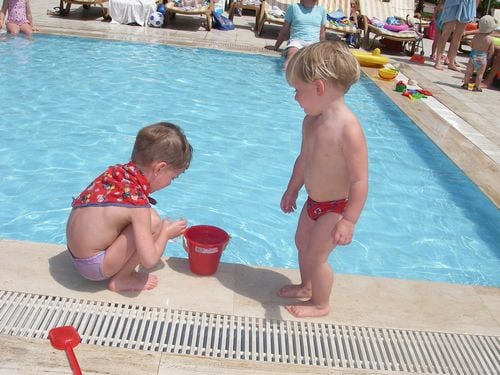 Total Image Converter will resize your photos in few simple steps. Its wizard will ask all additional questions and gather all the necessary information. Besides, it will resize hundreds of photos at once. Easy-to-use and efficient.