| | | |
| --- | --- | --- |
| How to Rotate Video | | (only $29.90) |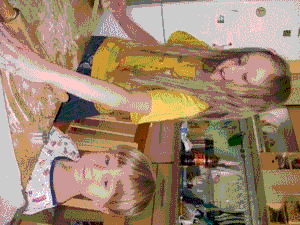 If you oftentimes shoot videos with your mobile phone or other portable device that can be rotated, then, chances are some of your videos have the wrong orientation. Of course, you can always watch them and tip your head to the side, but isn't that odd?
The best way to resolve the orientation issue is rotate video. Does this sound too difficult? Do you want to know how to rotate video in the easiest way possible? Simply get a high-quality video converter!
We recommend that you download Total Movie Converter. Having been developed by CoolUtils, software company with more that 12-year experience in design of converters of various types, Total Movie Converter is guaranteed to be very handy in many situations.

Let's see what you can do with the help of this tool.
Rotate video

Of course you can do it, because this is what this article is about! Simply select the video to be processed, specify its current orientation and set the desired one. Click on the "Start!" button and have the properly oriented video of great quality in just a few moments!

Convert video

If you want to not only rotate, but also convert your movie to another format, you can easily do so! Select one of the dozen formats supported by Total Movie Converter and press the "Start!" button to begin the conversion process.

Download video

Total Movie Converter is perfectly suited to download video files from such popular websites as YouTube, Vimeo and Sevenload. No longer will you have to look for add-ons or dubious applications that allow to grab online videos.

Format videos

Yes, you can easily format videos to upload them on numerous portable devices! Total Movie Converter is designed in a way that allows you to simply select the device you own from the list (Zune, iPhone, iPod, PS3, Apple TV, iRiver and many more) and have your video formatted to fit it!
Get your free trial version of Total Movie Converter now! Download it from the official website of CoolUtils and use it for 30 days at no charge. There is no obligation, so don't miss your chance to experience true quality!
Windows 98/2000/NT/XP/2003/Vista/7
Interface languages: English, Spanish, German, French, Russian, Dutch, Swedish, Italian, Portuguese, Czech, Japanese, Chinese, Korean