| | | |
| --- | --- | --- |
| VB.net Convert HTML | | (only $750.00) |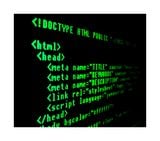 HTML conversion feature helps to export the information from web pages into a more suitable format without any programming and formatting tags. If you need such a feature for your VB.net system, Total HTML ConverterX is the right solution. It provides a full pack of HTML converting features for using on a web server. The program doesn't have graphic user interface and can be managed via command line.
With the help of additional technologies supported by Total HTML ConverterX you can use for different purposes. For instance, with the help of Active X technology the VB.net convert HTML utility can be in-built into web-based service. For instance, you can provide HTML conversion online on your website. Total Folder Monitor that is also supported by ConverterX can automate the process of HTML conversion, if you use it in your local computer system.
The range of formats for converting HTML files includes: DOC, TXT, XLS, RTF, PDF, TIFF.
Each target format has a set of adjustable parameters. For instance, when converting HTML pages to DOC, you can set specific header, footer and margins, as well as watermark protection. All these parameters are specified in a conversion command. If to convert HTML to graphics, there is an ability to set specific compression type, background, watermarks, etc. You can convert only images or only text from HTML originals, according to your specific needs.
Total HTML ConverterX is flexible in its settings and can give you any output result. Adjustable settings, quick and flawless conversion with correct data export make it a suitable solution for serious commercial purposes. Multi-user mode, support of batch conversion helps to minimize the time that should be spent on converting lots of files from different users. The ability of automatic conversion can solve the problem of performing big amounts of conversions on a regular basis.
You can try Total HTML ConverterX on your web server before making a purchase, as it is available in free trial version.
Windows 98/2000/NT/XP/2003/Vista/7