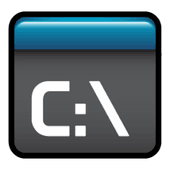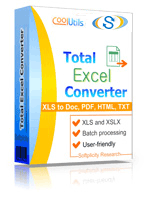 Download
Win 2000/NT/XP/2003/Vista/7
One of the easiest ways to optimize your Excel tables for publishing on a website is converting them to HTML with the help of special converting program. Manual HTML coding or copy-paste to web-editors takes too long and leaves a chance to make a lot of mistakes, while XLS to HTML Command Line converter from CoolUtils performs data export fully automatically that means fast and correct data transfer. With the help of this utility even a beginner can create high-quality HTML-pages from Excel sources.

The process of encoding XLS to HTML has a few steps:
Open Run... – cmd Windows interface
Enter a command that includes source file(s) location address, converted files destination address, conversion format (HTML) and properties
Press 'Enter'.
Properties for HTML conversion include ability to encode each XLS page to a separate HTML file, setting file name template for batch conversion (many files at a time), and ability to delete sources after finishing conversion process. All these parameters can be specified in XLS to HTML Command Line settings by a few characters. The command itself consists of initializing application part, source files definition, target files definition and conversion settings.

The whole process of conversion takes seconds. Cmd is able to memorize previous commands. Inserting the required parameters once, you can always use them more and more, slightly changing initial command. It is very convenient if you deal with numerous conversions very often.

Besides XLS to HTML Command Line mode, the converter also can be managed with the help of graphic interface. You can set all options with the help of visual button elements. Total Excel Converter X is the same utility oriented in using on web servers and online services. The X version is supplied together with ActiveX, so it is not a problem to integrate it to a web-application.

Total Excel Converter is now ready for downloading. After the trial period is over, you can continue using the program by upgrading to a licensed version.