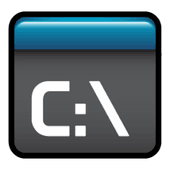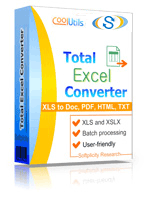 Download
Win 2000/NT/XP/2003/Vista/7/8
Open Document Spreadsheet file format is a native table document format for OpenOffice software. It is supported by a lot of alternative text editors, therefore allows to make XLS files more compatible with other programs. You can always create an ODS-copy of Excel file by using XLS to ODS Command Line converter from CoolUtils. It is available as Total Excel Converter, offers a wide range of conversion options for Excel tables.

Compared to GUI-version of software, command line mode provides with faster conversion, as all settings are made within one written command – no choosing source files, clicking numerous buttons, etc. It is quite easy to use this Excel converter, so it is suitable for any type of users, from beginners to professionals.

If you would like to process your Excel tables with the help of XLS to ODS Command Line converter, choose one of available options:
One-by-one conversion (convert each file separately if they need have different settings)
Batch conversion (convert all files together within one command if they have common settings)
Both modes are available in default and manually adjusted variants. To use default settings, the command will consist only of source and target files location, names and a format for conversion. In this case the look of converted files will be similar to originals. If you would like to change paper format or set a file name template, proper parameters should be specified in the conversion command. All parameter values that you may need are described in program Help menu.

It is possible to install Total Excel Converter on a web server, for using it in multi-user mode in local network or integrate it to web-based applications. Total Excel Converter X for web servers is also available for downloading. It is also a GUI-free XLS to ODS Command Line utility intended for servers except PCs. Use the one that suits your needs with ease and pleasure!