If you have purchased Total Excel Converter, you have obtained the right tool to convert XLSM files with. Robust and user friendly, it offers an array of options, which allow even novice users to operate it with ease.
XLSM has been added to the group of source formats just recently. Since many users are faced with XLSM conversion issues, this XLSM HTML converter turns out to be quite a helper-outer.
Like all other files supported by this program, XLSM files can be converted in batch. This function allows you to make XLSM into HTML in large groups in just minutes. This is as simple as converting a single file, except you have to mark a whole bunch of files for conversion. This is done in but one click of a button.

How to Convert XLSM to HTML in Batch

Once you launch the program, you will see the interface divided into section. On the left-hand side, you can see the folder tree, in which you are going to locate the folder with XLSM files. Click on the folder and view the list of XLSM files, which appears on the right. To convert XLSM to HTML in batch, press the 'Check all' button. All the XLSM files will be ticked. If you are not sure you need to convert the entire group, press the 'Uncheck all' button and check those you need to convert manually.

Select HTML in the toolbar. Also, they are listed in Convert menu. Navigate the wizard and check the options. If you are not experienced enough, leave the default settings. Pay attention to the destination folder. Make sure you will find your newly created files easily.

Press 'Start!' to finish the conversion.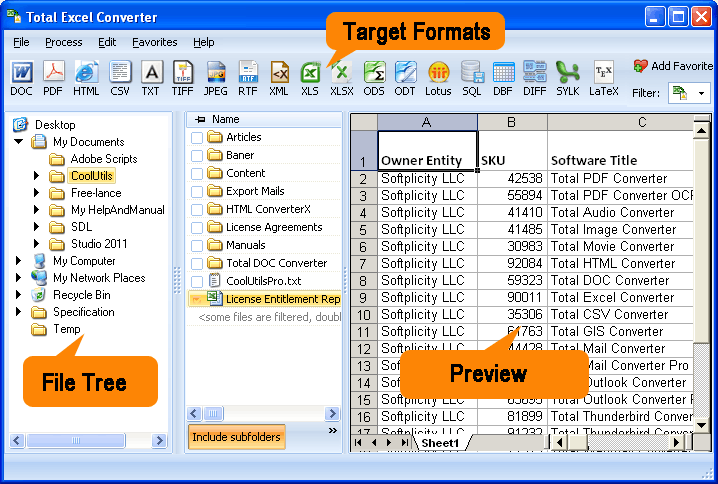 This utility can be purchased via our official website. Also, you can download the free version (valid for a month) and try it. If you buy the license version, you will be able to use the program any time.