XSLM files are supported by newer versions of MS Excel. They contain VBA macro code and common table data. In order to convert all this to SQL correctly, you will need a program that can export all elements correctly. Such program is Total Excel Converter. This tool will make your conversions quick and 100% valid.
SQL files are widely used in relational databases, web development and other areas. It is a universal data storage that can be imported into existing database, website or application. Usually users need to convert XLSM to SQL in batch in order to process hundreds or even thousands of files fast. Total Excel Converter supports this feature and has additional options to optimize future file copies. You can set:

File name template

Header

Footer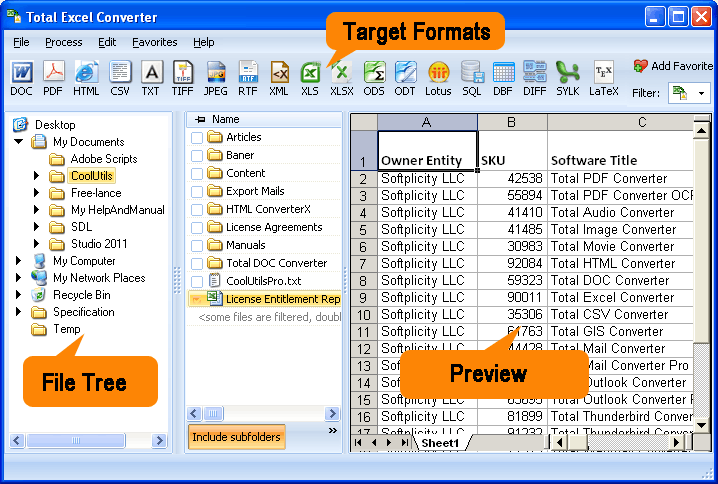 File name template helps to arrange the converted copies into handy file storage, where you can find any part of the information quickly. When you convert hundreds of tables from XLSM into SQL format, you can name each file by specific way. For instance, this can be an original file name + current time or simple file count. This option is very useful, when you split one big original file into pages. Then file name template can contain a number of page that was exported to file. This way XSLM SQL converter will name all result tables in proper order.
For more convenient use of resultant copies you can fill in header and footer. When converting many files in batch, the same header and/or footer will be applied to all SQL copies. The program allows placing tags or plain texts with reach formatting there.
With Total Excel Converter you can convert XLSM files from the command line. All settings are specified inside the command, which is sent to the program via CMD interface.
Try all these options in a 30-day trial version. It is available for download!