XLSM files contain table data and VBA macro code. If you would like to get a plain text copy of these files, you need to convert XSLM into TXT format. There is no such export option available in Microsoft Excel. That is why you need a specialized converter. Total Excel Converter is the best solution for such need due to a range of advantages.
This program possesses powerful data export mechanism that helps to convert data to various formats correctly. There will be no mistakes or missed data fragments in converted copies. It can convert XLSM to TXT in batch that significantly simplifies processing of many files. If you have lots of XLSM sources that must be converted to TXT, you only need to make a few clicks. No exhausting one-by-one file processing, no repeated adjustments - everything is done quickly, in one cycle.

Using Total Excel Converter you can export XLSM to TXT in several ways:

You can group all XLSM sources into one TXT copy

You can convert specific sheets from each original file to TXT

You can create a TXT file for each page of XSLM original
In TXT the table information is also divided into cells with the help of delimiter. You can select some specific delimiter, and XLSM TXT converter will separate each cell value by this symbol. This can be a space, semicolon, comma, etc. TXT files in such formatting can be easily imported into a database or a website.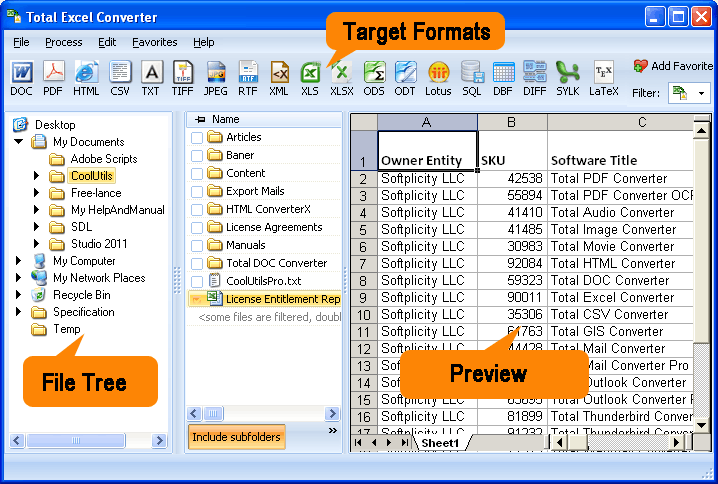 The program converts files in sequence, as they are in file list. You can sort files by date, name or other parameters and convert XLSM files accordingly. This may help to follow the right order when combining sources into one TXT file.
Use Total Excel Converter for exporting XLSM files to various file formats. Download a 30-day free version here!