Table data can be represented in a plain text format. Sometimes such type is preferable. For instance, XML is used as a format for data feeds in websites or applications. XLSM is an Excel format that contains tables with macro codes. To convert XLSM into XML use Total Excel Converter. This program has a range of useful conversion settings to provide you correctly formatted copies that don't require any post-editing.
If you need to export information from many files, Total Excel Converter will help to do this really fast. Processing hundreds of tables will take as much time as required for only one file. Ability to convert XLSM to XML in batch is a great time-saving feature.

For formatting you can use available options. First of all, by setting the file name template you provide a correct order for XML file storage. If there are hundreds or thousands of XML files, it will be useful to save them all named properly. Date, file name, page number can be set as the file name template. Any combination of tags is acceptable. This XSLM XML converter allows applying different XML schemes:

Datapacket

Access

Template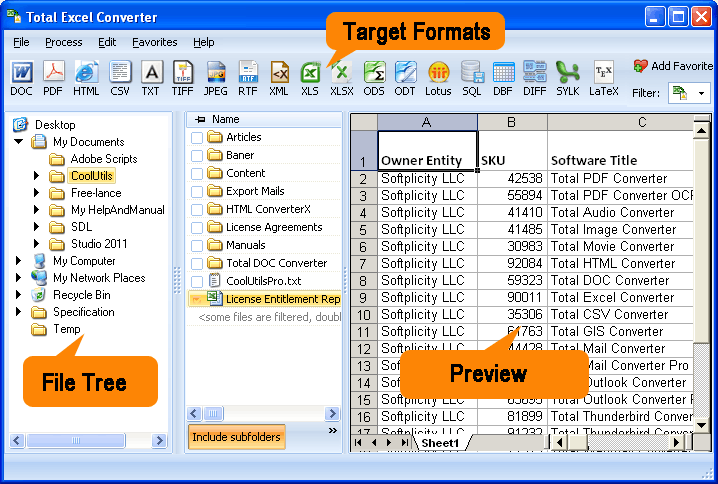 In addition, you can modify headers and footers. If you deal with a batch of files, the same header and footer will be inserted into each copy.
Besides batch processing you can convert XLSM files one by one. If you have a big XLSM file with multiple tables and need to split it to smaller parts, this program will be also a great helper. It can convert each page to a separate XML file. Again, applying the file name template you can name all parts properly, and it will be easy to find any fragment.
Download Total Excel Converter in 30-day free test version to try its features!