There are many reasons why you want to convert your GIF to PDF. You may wish to combine GIFS into PDF in a portfolio of images for publication, you may be looking to create quick to load digital content, or you want a smaller file to store many images. Here we explore three simple ways to convert GIF to PDF, helping to make this task straightforward and quick. And affordable too:)

1. Total Image Converter
For an easy-to-use package, Total Image Converter is a powerful tool for those wishing to convert images in a batch mode. It acts as a GIF to PDF converter, but it can also convert TIFF, JPEG, WebP, RAW and more. You can take a batch of images and convert these at the same time, saving you much time. A lot of online GIF to PDF converters will only permit you to do one image at a time. Here, you can do it in one go.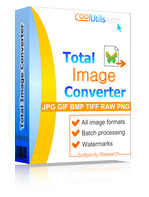 Not only can you convert your images from most sources, but you can also crop, resize and rotate images. If you opt for the Pro package, you can work with extra large images, which is essential if you are in the art world or even the map building and collating sector.
Choose Total Image Converter when you have to process several files. If you have just one image, try the free services described below.
2. Convert PDF online
Convert PDF online (https://www.pdfconvertonline.com/) is a clever SaaS, which offers free conversion of GIF to PDF. It also allows you to convert most graphics files to PDF and you can upload a batch of images that can combine into one file.

The program is so simple it is almost possible to believe it is not working. You click the browse button, select your images and click convert. It feels like nothing is happening, as the program works in the background to complete the task. Your only clue is that the upload button shades out. This is not a significant issue if you are used to using this GIF to PDF converter but can be confusing if you do not know.
You can also use this converter to split images and to protect your images. It even allows you to add a watermark. This is a useful package, which offers some attractive features.
3. Aconvert.com
If you wish to convert GIF to PDF, then www.aconvert.com is another useful online program that works with both Windows and Mac. This is particularly useful because it allows you to change the size of the image as you convert.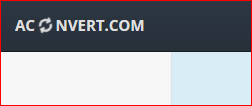 Therefore, if looking to optimize an image for online use, this can be a handy too. You will have to work with each file one at a time, but the process is simple and works with all image files. If all you want to do is upload and click convert, then this is the program for you.