So, you have ripped some files from a source and stored them as FLAC files. FLAC stands for Free Lossless Audio Codec. This means you have made a great choice because the file type compresses the size of the file without reducing the sound quality of the audio. You can create your mix playlist, store it and enjoy the same quality as if it had just been recorded in the studio. A perfect way to pull together a gift for your loved one's birthday or an anniversary. It is open source; it offers quality, but…
There is always a but, right? Well, this one is significant. You prepare the playlist for the hot date, but it won't play. There are few MP3 players, whether on a computer or mobile device, that will play a FLAC file. In other words, high quality but with limited playback options. You may get CD quality with half the space taken, but you cannot just play it anywhere.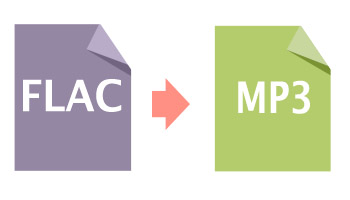 This is when you need a FLAC to MP3 converter. If you are going to win the heart of the person you are romancing, you are going to have to definitely make sure you can create the necessary mood!
Many experts claim that FLAC is lossless, and MP3 is lossy, but the truth is that few can hear the difference in quality between the two file types. You need to be a sound engineer to genuinely hear the difference. MP3 files have been designed to compress audio files by taking out the sounds ordinary people cannot hear. Yes, some information is lost in the process – but only the stuff you wouldn't pick up on.
So, let's go back to your preparation for your romantic date. You go through your sources and rip your songs, keeping the original FLAC quality and keeping enough space on your computer for other files too. Then, you open the Cool Utils Total Audio Converter. You are prepared to lose some of the information for the security of knowing you can wow your future husband or wife – and start the soundtrack for your life together.
Not only can the Total Audio Converter capture the music you want from multiple sources, such as YouTube SoundCloud Videos, CDs, and more; it can also transform this into MP3 files for assurance of playback. If you are a real fan of music, you would still probably use the program to rip old CDs using FLAC. If you are a modern romantic – or just someone who wants it to be easy to listen – you can then use it to take your next converting step.
And, you don't need to worry. The program is total in other ways too! It supports WAV, AC, OGG, OFR, MP4, MPC, APE and many other formats, as well as FLAC and MP3. You literally have all your bases covered. Take a look; you can try it out for 30-days to see if it is all you need to create your music mix tapes of today.