With the development of mailing technologies, people have begun to move away from Outlook — the all-in-one tool for managing your correspondence. The idea of switching to a free mailing service is tempting, but you may run into problems when processing MSG files. Alternative mailing services rarely recognize this file format, so you need a special tool to open and display these files. Open MSG files without Outlook with the help of 11 free conversion tools reviewed below.
The MSG format is usually used by Microsoft Outlook to store emails. You can typically view MSG files by launching your desktop mailing client, but to process them, you need a relevant powerful tool. Consider the use of these 11 free MSG file viewers, and choose the best according to your taste:
1. CoolUtils Mail Viewer
https://www.coolutils.com/MailViewer
CoolUtils offers an Outlook MSG viewer that allows you to view MSG and EML messages with attachments from anywhere. You can copy, move and delete selected emails (one or multiple) using CoolUtils Mail Viewer. If you want to save your emails as common EML files, it will help you too. This tool is unique in that it offers you the option of generating an email summary file which can be exported into several file formats, including TXT, PDF, XLS, CSV, and HTML. The summary will show you how many files you have, their senders, subjects, etc. CoolUtils Mail Viewer is definitely worth a try and is one of the better programs for viewing MSG files without Outlook; it is totally free for home users.

2. MailsDaddy
https://www.mailsdaddy.com/free-msg-viewer/
MailsDaddy is a free MSG viewer for Outlook that also has a PRO version. MailsDaddy has several email tools, however, MSG Viewer is separate from their other products. MailsDaddy has a robust search feature so you can easily search and find MSG files to open. You can also load MSG files with a single click making this a very convenient tool. As with the other Outlook MSG viewer tools, you can search and view attachments as well.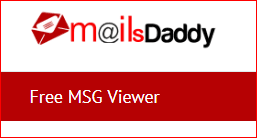 3. FreeViewer
https://www.freeviewer.org/msg/
FreeViewer is an Outlook MSG viewer much like SysTools Viewer in its look and feel. FreeViewer allows you to view MSG Outlook files as well as browse and analyze files. FreeViewer also allows you to read MSG file metadata for forensics purposes. FreeViewer has a simple Windows File Explorer interface and is simple to use with a three-step process to view Outlook MSG files. FreeViewer is a great tool for viewing MSG files without Outlook.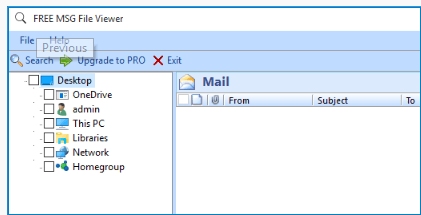 4. Turgs
https://turgs.com/msg/
Turgs is an Outlook MSG viewer that allows you to view MSG files without Outlook and read MSG emails and attachment files. Turgs allows you to choose to open a single MSG file or open a batch of MSG files in the same folder all at once. The one downside to this tool is the freeware version is a demo. Turgs also lacks the File Explorer-like interface of the other MSG file viewer tools.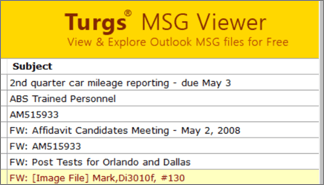 5. SysTools
https://www.systoolsgroup.com/msg-viewer.html
SysTools MSG Viewer is an Outlook MSG viewer that allows you to open and view MSG files along with their attachments. The robust search features allow you to search within both MSG files and attachments to save you time. The Windows Explorer interface style is familiar and makes this program user-friendly, even if you aren't an expert in email file types. There are a freeware version and a Pro version, which has several additional features such as exporting MSG files to PDF.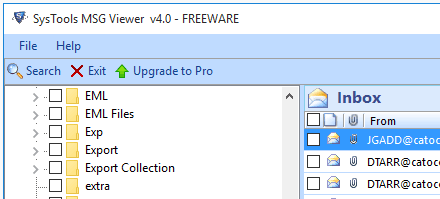 6. Zamzar
https://www.zamzar.com/convert/msg-to-pdf/
Zamzar is very different than the other tools in this article for viewing MSG files without Outlook. Zamzar is an online tool that allows you to upload an MSG file and convert it to a PDF file for safekeeping and/or reading later. While it?€™s very easy to upload and convert your MSG files in four easy steps, you will need to give up your email address to receive the end product. While this site is convenient for quickly converting an Outlook MSG file to PDF, it doesn't have the search, analyze, and print features the other Outlook MSG viewer tools have.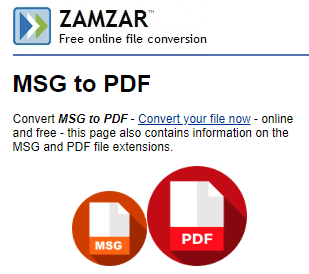 7. Softaken MSG to EML Converter
https://www.softaken.com/msg-to-eml-converter
Softaken's MSG to EML Converter allows you to view MSG files without Outlook on a Windows or Mac machine, which makes this converter and viewer stand apart from the others if you are a Mac user. This program allows you to open MSG files without Outlook and convert them to EML or EMLX files. The user interface leaves a bit to be desired, however, it is easy to use. MSG to EML Converter also allows you to convert multiple and large files.

With tools like this around, you will never have to pay for Outlook to view MSG files. While most of these tools only offer evaluation versions, we suggest you download some of them and give them a try.
8. Email Detail Viewer
This free user-friendly tool lives up to its name, as it shows your emails in detail. View them as HTML or TXT files with view headers, attachments, and contacts. You can open MSG files without Outlook in two ways. First, you can explore the folder tree on your PC. Secondly, you can open the full-size version of every item.
Like other tools on our list, this compact utility supports other formats, too. Open EML, EMLX, MIM, or VCF files just as easily. Non-commercial use is absolutely free.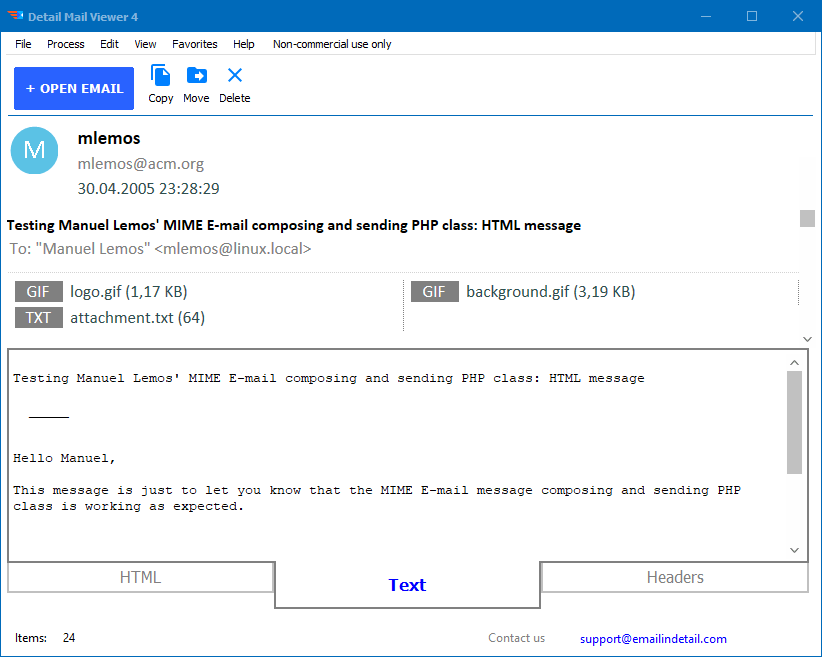 9. Aryson MSG Viewer
This lightweight MSG file viewer will let you open files created by different versions of Outlook (2019 and earlier). Aside from previewing and opening the data, you can also save it in other formats for Windows. The interface is quite intuitive and convenient thanks to the ability to filter by date range, custom folder naming, and other features.
View MSG files of any size and analyze them. This software works on all popular versions of Windows. Batch conversion and naming convention help users save time and effort when saving to a different format.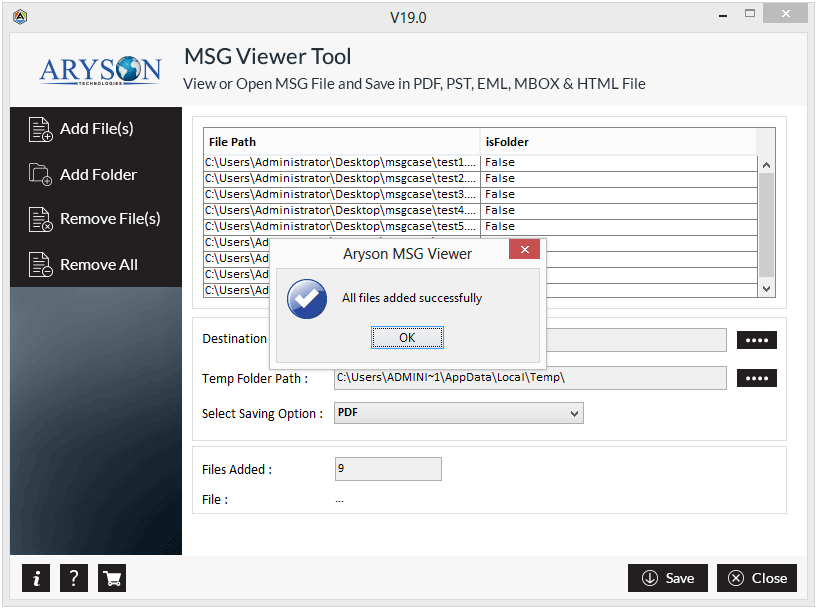 10. Encryptomatic MsgViewer Pro
This program lets you find, view, print, and index emails on your PC for free for 15 days. MSG is one of the supported input formats. Users can view MSG file data containing standard or rich text, HTML, and embedded graphics. The tool can also convert emails to PDF, EML, and other file types.
Some of the biggest advantages are the program's support of batch conversion, its powerful rendering engine, and its high level of accuracy. The program comes with command-line options. For example, system administrators may disable printing or copying of MSG files. The viewer also works with Citrix.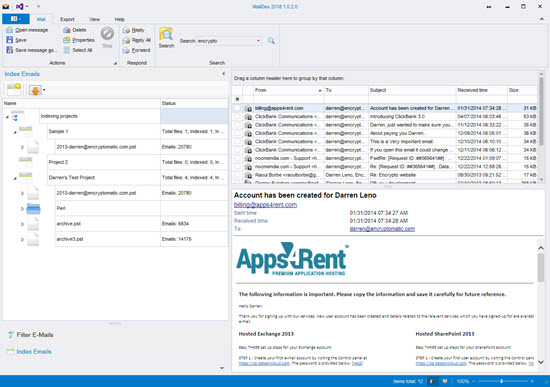 11. EZ Freeware Free Opener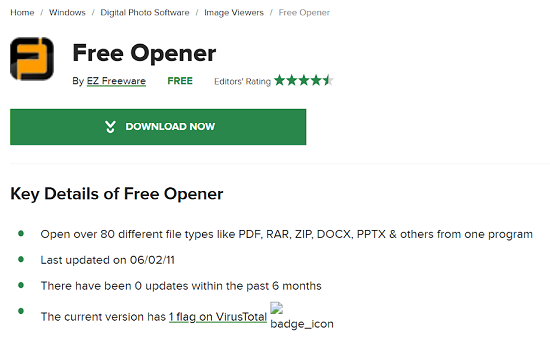 Finally, you can use the Free Opener by EZ Freeware to display and open MSG files. This is an online tool that can be used for about 80 different formats, including PDF, RAR, ZIP, DOCX, etc. It is impossible to get lost in the interface, as it has only 3 menu options — File, Edit, and Help. This viewer allows you to abandon the installation of numerous useless programs for viewing files, as it can cope with almost any existing format.
How to Open an MSG File Without Outlook?
Without the use of Outlook, there can be procedures for how to open the files of the MSG. There are many third-party applications that can be used, as the default is the opening of the files of the MSG. For MAC and Windows, the browsers can be regarded as the solutions for having the high end of the metadata, which are going to be helping in finding out the key access points to open MSG files. There has been the creation of the GoldFynch, which is a service available over the net which is going to be handling all kinds of MSG and MSG file's content along with protection of the metadata. If we have Outlook present in Windows, then reading the message is very easy.
There are options where we can double-click and open the email attachment in Microsoft Outlook. Not having Outlook, Microsoft is not going to be helping in supporting the MSG file's content. There is an alternative path available for developing better email checkups without Outlook. There are many limitations in the new version of Microsoft Outlook. So, instead of it, we can set up Evolution.
The use of this application helps in the development of the integrated mail system, which can help in the configuring of the email address along with the functionality in the address box. There is a customized system of dashboards that can be helpful in the exchange of some integrated information. It can be supportable in the IMAP and POP3 protocols. It helps to connect with Microsoft Exchange and can be able to manage data from various sources.
Conclusion
As you can see, Outlook is not the only software that can read MSG files. You do not have to install it in order to view this data. Any of the tools on our list can get the job done quickly and easily free of charge (note that some of them have trial periods). Use them to open any MSG file on your PC.
Most MSG viewers have additional features like conversion and repair. This way, you can fix a corrupt, infected, or damaged file quickly. Convert your emails to PDF and other convenient formats. Creating a summary file is great for archiving and keeping track of your emails. Open MSG files without Outlook today!
Related Articles