Can you combine multiple PDFs into one? If you have Acrobat, the answer is simple. You can click on the tools menu and select combine files, merely adding the files you want by clicking, dragging and dropping. You can even reorder the files into a particular order. The killer comes when you realize that Adobe Reader, the free version of Acrobat, does not allow you to create or edit PDFs. So, what if you haven't bought this relatively expensive software? It is still possible to combine multiple PDF files into one without Acrobat.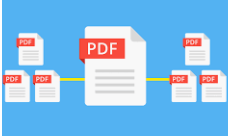 Find an alternative PDF software
A quick search on the internet should reveal a host of free PDF applications that have similar functions to Adobe products. It is best to read reviews, as the software can be glitchy and we wouldn't want to recommend them for use. However, if you search for PDFsam, which is an open-source program that works on all operating systems, then you can have the function to merge PDF files.
If you want to combine multiple png file into one PDF, then PDF Fill PDF Tools is a top option. This is a rudimentary program, but it does allow you to merge files, as well as reorder pages. It can allow you to merge files from multiple formats at once. If you are working in a law firm, looking to combine materials for submission, then nothing could be easier than this.
No Download Required
You might not want to clutter your server or your hard drive with random programs. As an alternative to downloads, there are some useful SaaS PDF programs available too. This would be best for those who have a one-off activity, maybe archiving the files of a relative or friend who may have passed, for instance.
You can combine multiple files into one PDF without Acrobat using online service software sites such as PDF Joiner or I love PDF. They are so simple to use. You merely upload multiple files to the site and then click Merge or similar word, and you should then be sent a link to find your combined PDF document.
If you are working in an area where you need to protect the data of others, the online software tools may not be your best option. You can read the terms and conditions of the site to find a security policy. This policy informs you whether they immediately delete the files or not. However, if you are dealing with client data from any sector, it is best to download software like PDF Combine Pro from Coolutils and work from your hard drive rather than upload material to a third party. The advantage of this app is that it supports many source files. You may easily combine DOC, PDF, TIFF, JPEG, XLS into one multi-page PDF.
Summary
It is easy to combine multiple files into one PDF without Acrobat. There is no need to buy expensive software. If you are a mac user, you don't even need an open-source software or SaaS. You can merge the files in Apple Preview. You may benefit from the many other functions of Acrobat; however, this simple action of merging files can easily be achieved in free PDF software.