You don't have to purchase expensive software to view mail files. Moreover, some super-handy tools are absolutely free! Such EML viewers will not only open messages but also let you manage them in a variety of ways. Paying to view EML files is unnecessary, and our reviews will help you select the ideal program for your needs. Discover seven tools designed specially for mail viewing. All of them work on Windows. You can open your files directly via the interface, browse attachments, generate reports, and more. Deciding which of these programs is the best free EML viewer is up to you. Do not assume that all free products are flawed by definition. These tools each have strengths and weaknesses, but all of them will open EML files (we have checked!).
CoolUtils Mail Viewer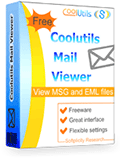 CoolUtils MailViewer
is a free EML and MSG files viewer with integrated tree navigation and handy message viewer. User has access to all his PC files directly inside the viewer. It supports HTML emails too. There can be some problems with reading specific languages, but it perfectly manages with English. Besides this you can copy or move files anywhere you wish. The program can generate reports about selected email originals in a few formats, such as:
Installation pack doesn't have any ads, spam and other hidden tricks. Download.com's rating is 4.5 based on 6 reviews.
Free EML Reader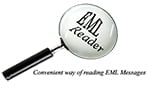 First, one may get suspicious with 1 star rating at Download.com. But we decided to try it and found it not that bad. This program requires no installation, and when you run it, you see an empty window. Don't worry, it has File option at the top menu. Using it you can open a single EML file (by specifying its location), Thunderbird message database, Outlook message database or a folder with EML files. The exported message can be viewed in plain or HTML view. The problem of this program is inability to navigate through folders or files quickly. User needs to open each item separately, that slows down the work in case of many EML source files located in different folders. Besides viewing there are no other options. However, the advantage of Free EML Reader is the absence of ads, spam, registration or adware.
http://www.emlreader.com/
Free Windows Mbox Viewer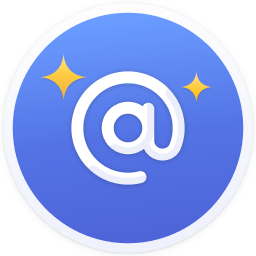 This free open-source software can handle single EML messages and MBOX archives. It will let you view and export all attachments (including a quick preview of attached images) and extract messages as EML. The simple program can even handle large files exported from Google or Thunderbird. It will maintain your Gmail labels to allow you to search easily.
Users can merge multiple archive files (over 4 gb) and turn emails to TXT, PDF, HTML, or CSV files. The program also supports forwarding directly via the interface. Your filtering options with Windows Mbox Viewer will be limited to:
Searching by subject, date, sender, body, and attachment;
Sorting date, "To," "From," subject, and size;
Grouping of messages by conversation.
All of the features are absolutely free. The interface can also be customized with different background colors. It looks basic, but the tool does its job well. The tool is still being improved, but you can get it from the GitHub repository:
FreeViewer EML Viewer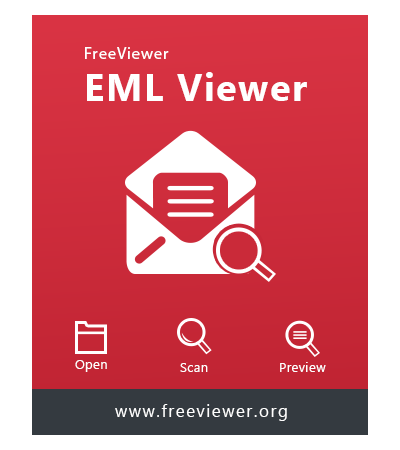 This software works with EML files from only three programs: Thunderbird, Mac Mail, and the obsolete Outlook Express. It will let you browse and view messages and attachments. The user-friendly interface supports seamless navigation.
With a single click, you can scan your archives for corrupt EML files. The program will scan their contents and reveal them in the dashboard. The Preview option has three formats (Hex, Email Header, Properties, etc.) and lets users select attributes like To, From, and Subject. The key advantages are:
Viewing and analysis of email files with attachments;
No file size limitations;
Compatibility with multiple versions of Windows from 2008 to Windows 10.
On the downside, the free version does not support multiple preview, advanced search, or export. The Freeviewer EML Viewer is inconvenient for tasks involving a lot of files. You won't be able to convert your messages into other formats, either. Therefore, if you are looking for advanced filtering or forensic options, purchase a license or consider other programs on the list.
---
MiTec Mail Viewer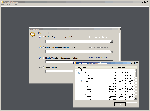 It was a surprise to see almost the same application as Free EML Reader after running MiTec Mail Viewer. The only difference is that 'Open' menu automatically pops up after program's launch. The functionality is the same, as well as the problems.
Though MiTec Mail Viewer can be found at Download.com, one one has reviewed it yet.
http://www.mitec.cz/mailview.html
---
Kernel EML Viewer

This program has only one option - viewing EML files. It has a comfortable interface with navigation inside. It automatically filters EML files from the rest of folder's content. It's a great help, if email files are stored in Documents folder mixed with documents and photos.
The only problem with Kernel EML Viewer is that some files cannot be viewed inside the program. When clicking on such files inside the viewer, the popup asks to view it using external mail program. Probably, this is the reason of very low rank (1,5 stars) at Download.com. The ones that this program shows are displayed correctly. Message fields together with attachments are displayed as a single page.
http://www.nucleustechnologies.com/eml-viewer.html
---
SysTools EML Viewer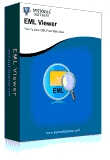 It is a pretty basic application with standard installation and no spam programs inside. It supports EML files and only allows viewing them. There is a separate tab in viewer for attachments. However the program failed to display a simple EML email with attached photo that were successfully viewed in other viewers. Neither email body nor attachment was displayed. It was tested on Windows 7, and perhaps it works better in other systems.
The viewer itself is a little bit uncomfortable because has a big heading with 'from', 'to' and other mail fields and very small area for viewing message text and attachments. They are resizable, but a comfortable proportion can hardly be found.
http://www.systoolsgroup.com/eml-viewer.html
---