Convert Images
Like a
Pro
Convert images or RAW photos in batch
and get the highest quality.
Plus crop, resize, rotate, watermark.
Powerful, yet easy-to-use.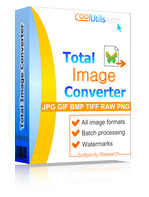 Total Image Converter
Convert TIFF, JPEG, RAW
Crop, resize, rotate.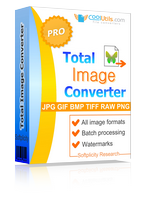 Total Image Converter Pro
Convert extra large images
Crop, resize, rotate.
Total Image Converter Reviews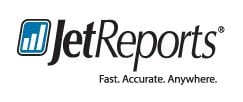 Ton van Hasselt Jet Reports Benelux https://www.jetreports.com/nl/
"I am quite busy with the scanning of some 6000 slides. This will result in 6000 TIFF files of some 100Mb each. I bought Total Image Converter to convert these files to JPG. Thusfar I only used your software 2 times to convert a total of 5000 TIFF files to JPG. Everything went very easy."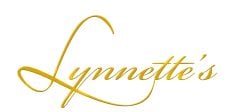 Lynette Becerra
Event Photographer www.lynnettesportraitdesign.com
"I would like to thank Total Image Converter for converting my photos. It was a very stressful moment when I thought that I had permanently lost my files. When I recovered my files, Total Image Converter was the only program amongst many that converted them to jpeg."


Over 30 supported formats
We can do them all!


Convert RAW photos
Nikon, Canon, Olympos, Sony, Kodak, Casio, Sigma, etc.


Resize in batch
Smaller images for the web


Rotate in batch
Auto-rotate by EXIF


Even large images
(only in Pro version)


Add watermarks
Your text or logo to prevent theft
Screenshots Of Total Image Converter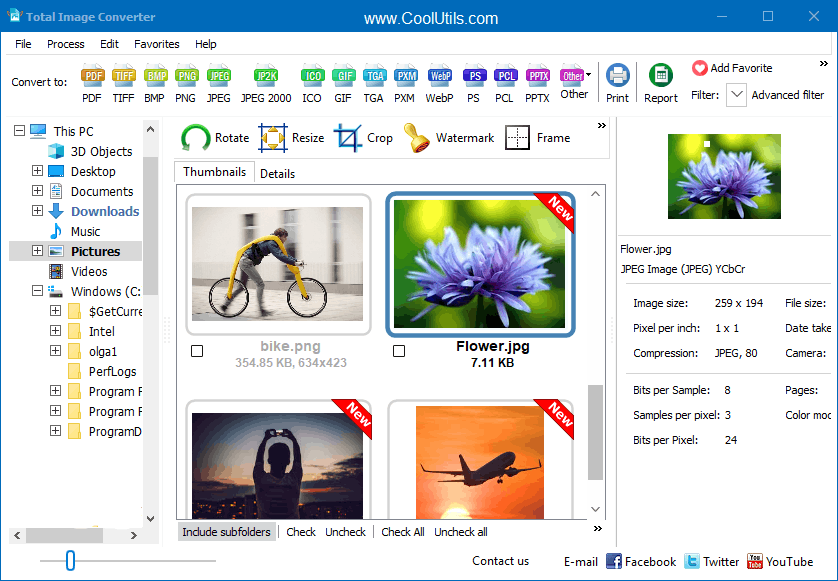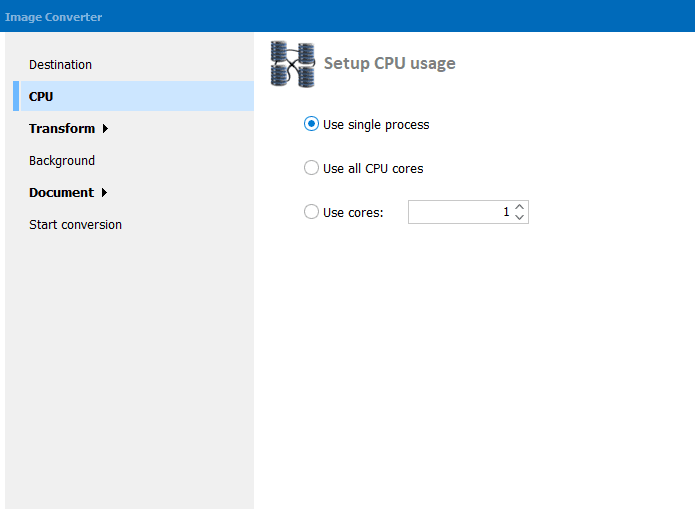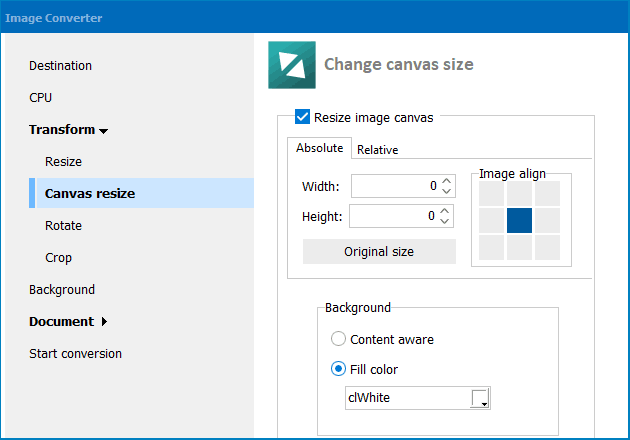 Licensing and maintenace
Perpetual one-time purchase - not a subscription
Our clients say
"I found Total Image Converter really easy to use for converting my high rez art files that were in tif to jpeg. It is going to be a really good feature for many people because I think Adobe will no longer save files in tiff. Thanks for having such an easy service."

Harriet Peck

"It works fantastic. My only criticism is that the image converter hangs when used in the command line when being executed from a script running as a service. If you log the service in as administrator it works fine, but not otherwise. It hangs forever otherwise. Other than that I love it. You could have charged twice what you are charging and I gladly would have paid it."

Andy Zook

"I love this program it's so simple and complete, I would have save hundreds of hours if I had know about this image converter long ago. Thanks for a wounderful product. Sorry I don't do Facebook, Twitter or any other social site."

Richard Foster
System Requirements
Operating System: Microsoft Windows 10, 8, 7, Vista, 2003.
Does not require Microsoft office and Adobe product installed
Recommended hardware Processor: 2GHz Processor RAM: 1G
File Size: 6.8 MB, 100MB recommended