CoolUtils exists for that moment when your computer throws up an "open with" box and the only option is to find an app online. We offer that app online! Outlook is a clunky piece of kit and there are so many other packages that can help us organize our emails and daily schedule. However, there may be archived items hiding in your laptop and it says you need to have a license for Outlook.
So, how to open EML file without outlook? This was the problem, and our solution is Outlook Viewer. You may have a PST file or an OST file, well we can open them too.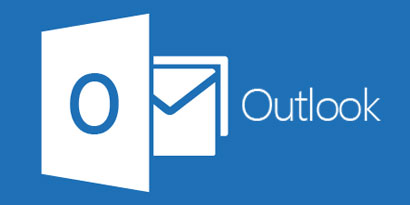 Open your Outlook EML file and so much more.
Our freeware Outlook EML converter has some important uses for your work. Most crucially it will allow an EML without Outlook to be accessed again – whether it is in Mozilla Thunderbird, Windows Live Mail or other email clients. But this is not all.
First, you will able to view emails and attachments that would otherwise be lost. This is true whether it was in MS Outlook 97 or Outlook 2010. You have an email from 20 years ago, maybe from a long-lost business contact, now you can access their contact information and reignite the connection.
Second, this freeware allows you to sort emails using specific fields. With hundreds of emails coming in every day it is impossible to sort them into folders and set rules for where they should appear. Often, we must organize our emails retrospectively – and what a headache this is! CoolUtils Outlook Viewer will allow you to sort emails by specific fields. Not only that, but it will generate reports based on data such as sender, subject, to, CC, BCC, submit and which emails have been delivered.
Your next step
There are lots of scenarios that involve EML, Outlook, and the need for easy access to your emails and attachments. This is why CoolUtils created this app and provide it 100% free. We don't ply you with ads, there are no flashy gimmicks, you can try it at home without cost forever.
One of our favorite comments from a customer was the perfect scenario. She lost her mum not long before, but they had been regularly emailing over the last 10 years. A note here and a note there. Every email up to 2007 was lost in the archives of her old Outlook account. With the help of Outlook Viewer, it was possible to convert and view the files. All the emails could be retrieved because our customer could search by sender. What was possibly lost was retrieved and the history of their online exchanges preserved.
Your next step is to download Outlook Viewer and try it for free today. If you are working in a commercial setting, we can help you too. Check out our licenses for business. If you want to save these Outlook files as PDF, DOC, TXT, HTML, TIFF and move away from EML Outlook files too, we can offer our Total Outlook Converter.
But for now, download Outlook Viewer and take back access to your email account.