Oftentimes, when we use a camera, we end up with numerous video files that do not make a whole film. To combine these files into a movie, you have to use special software. If you are not ready to spend hundreds of dollars on video editing software, you might be interested in Total Movie Converter.
Having been developed by CoolUtils, this multi-functional tool allows you to not only merge video files but also to convert videos from one format into another and adapt videos to various devices.

To combine video into 1 file, simply:
Download Total Movie Converter from the official website of CoolUtils
The program is available as a fully functional paid version and as a free trial version active for 30 days.
Install and launch the program
Simply open the TotalMovieConverter.exe file and follow the instructions of the setup wizard.
Select the files you want to join video to
The program automatically creates a list of files available on your computer. Simply tick off the files you need.
Select the desired target format
A full list of supported formats is available on the top bar
Begin conversion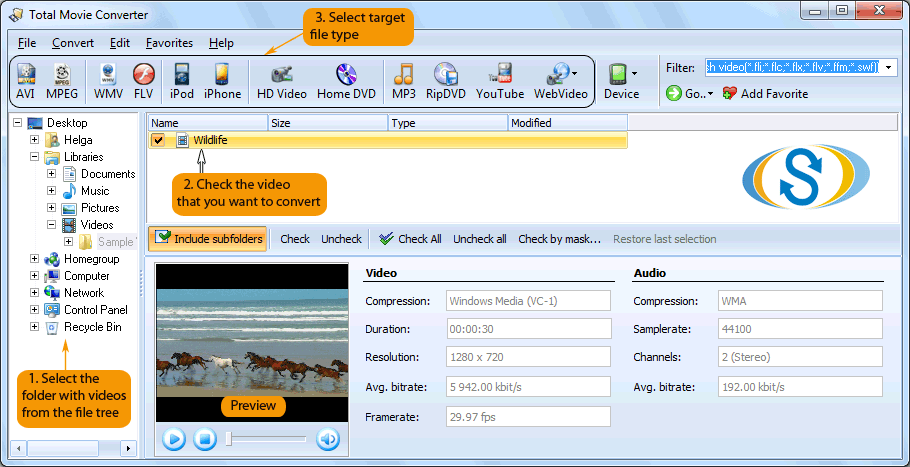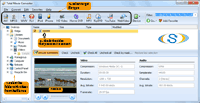 In addition to being a great tool for file merging, CoolUtils video converter perfect for conversion of files. It supports divx, xvid, wmv, avi, mpg, mpeg, ra, rm, ram, vcd, svcd, mov, and many other formats. Also, it knows how to convert files so that the can played with certain devices,like iPhones, iPads, iPods, Xbox, PlayStation and many others.
If you want to download step-by-step instructions, please, take advantage of the free screenshots collection available on the official website of CoolUtils. Always, you are always welcome to contact CoolUtils customer support center with all your questions and comments.
Download your free trial version of Total Movie Converter or save with the purchase of Multibundle - a set of 3 CoolUtils converters with a 40% discount!