Combine up to 5 TIFF files to one multi-page TIFF for free! If you want to combine 6 or more TIFF files, please, use Desktop TIFF Combine.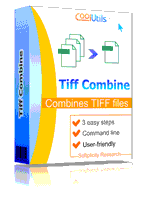 Desktop TIFF Combine
Combine thousands of TIFF files
Combine TIFF files within folders
Adjust the settings of output TIFF files
Rename output files from any number upwards
Combine TIFF files via command line

Windows 2000/NT/XP/2003/Vista/7/8/10/11/Citrix

Interface languages: English, Spanish, German, French, Russian, Dutch, Swedish, Italian, Portuguese, Czech, Japanese, Chinese, Korean.