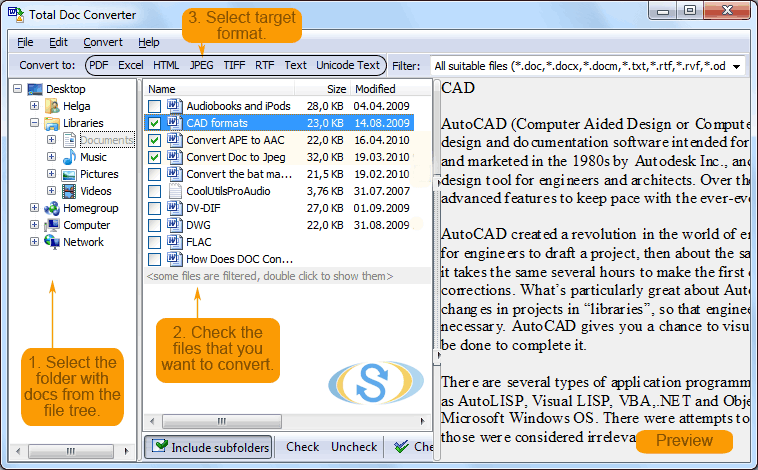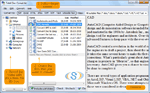 Windows Vista/7/8/10/11
Interface languages: English, Spanish, German, French, Russian, Dutch, Swedish, Italian, Portuguese, Czech, Japanese, Chinese, Korean
The DOC format is familiar every computer user, who has dealt with Microsoft Office Package and Microsoft Office Word in particular. However, they might not be aware of the fact that in certain cases rich-text files need to be converted into program files using the new language, XHTML. XHTML is a reformulation of HTML 4 as an XML 1.0 application. It uses the same tags as HTML, but it is newer and is preferred by many applications.
Changing the format from DOC into XHTML is not an easy task unless you have a high-quality XHTML converter. If you not feel like using online DOC XHTML converter, which might not yield the results you are looking for, you should try the newly upgraded version of Total DOC Converter.
This program has been developed by CoolUtils, a software company with extensive experience in this domain. Unlike many other programs that you can find online,

Total DOC Converter by CoolUtils supports:
Batch conversion mode that allows to convert DOC to XHTML in batch rather than process files one by one;
Numerous formats, meaning that you can process not only DOC files, but also DOCX, DOCM, RTF, RVF and TXT, into XHTML, HTML, PDF, XLS, JPG, TIFF and TXT;
File formatting, meaning that the program preserves the original properties of the document ad even allows to add new data, like the digital signature.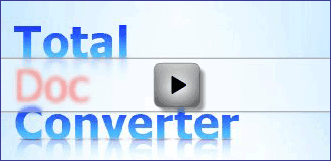 All you need to do to convert DOC files into XHTML with Total DOC Converter, is:
Download and install the program on your computer. You can either buy the program now or try the free trial version for 30 days first. There's no obligation, hidden fees or malware.
Select the files you want to convert. The program will launch a list of files and folders available on your computer automatically, you just need to tick off the required files.
Set the target format. From the list of supported output formats, select XHTML.
Proceed with the default settings by clicking the "Start!" button or change the settings according to your personal preferences.
Sit back and enjoy 100% automatic file conversion!