DocX is a file format used by Microsoft Office Word 2007 and newer. Documents saved in DocX format can contain text, images, formatting, styles, drawn objects, and other document settings. Unlike DOC files, used by earlier versions of MS Office Word, which store document data in a single binary file, DocX files are created using the Open XML format, which stores documents as a collection of separate files and folders.
Of course, DocX is great when it comes to storing formatted text. However, in certain cases it is important to have smaller text files that are easier to share over the Internet. This is when it becomes crucial to export DocX to Unicode text.
When it comes to Word 2007, unicode is supported by default. But this is not true for TXT format; you need to specify the Unicode formatting manually. The best way to properly and yet easily export DocX to text is use a special tool, Unicode text converter.

You should try Total Doc Converter by CoolUtils, a software development company with extended experience in design of converters. This tool allows you to:
process DocX, DOC and other text formats not only into Unicode text, but also into HTML, PDF, XLS, JPG, and TIFF
combine several text documents into one
apply digital signatures to documents to protect them against unauthorized use
export DocX files in batch thanks to batch conversion mode and much more!
Total Doc Converter has simple user interface, so you'll be able to master it regardless of your computer skills. All you need to do to export files from DocX to TXT is:
Download Total Doc Converter
Install Total Doc Converter following the instructions of the installation wizard
Launch Total Doc Converter from the command line, Start menu or desktop icon
Select DocX files you want to convert
Set Unicode TXT as target format
Press "Start!" to begin the conversion process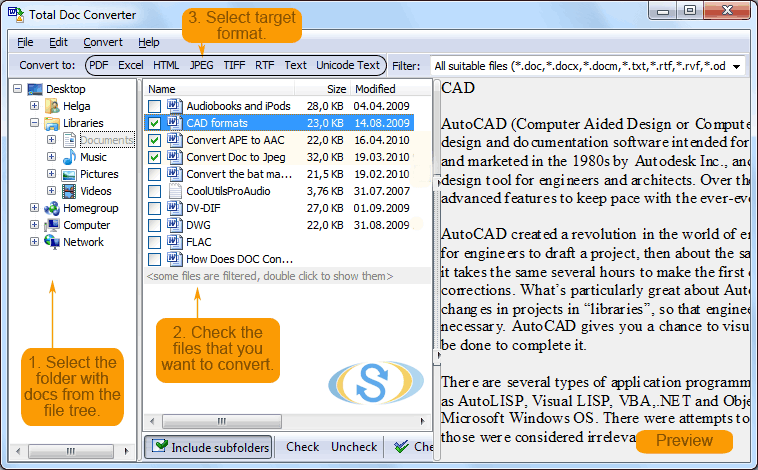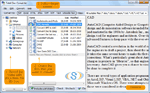 Download your free trial version of Total Doc Converter or buy the program for just under $50!