Documents saved in Word format (DOC or DOCX, created with the help of Microsoft Office Word) are very widespread and can be viewed by most computer users. Also, Word is great for formatted text, images, tables and more. However, sometimes it is important to use as little hard drive space as possible.
This is when it's important to export Word to another format, RTF or TXT. If you are using a rare language, Russian, for example, it's important that you save the file as Unicode text. In text processing, unicode takes the role of providing a unique code point-a number, not a glyph-for each character. In other words, Unicode represents a character in an abstract way and leaves the visual rendering (size, shape, font, or style) to other software, such as a web browser or word processor.
You can export Word to Unicode text with the help of a special program, known as text converter. Total Doc Converter by CoolUtils is one of the applications strongly recommended by users and reputable software websites.

With its help you can easily convert Word Unicode into Text Unicode, as well as into HTML, PDF, XLS, JPG, and TIFF. Also, you can combine several documents into one, apply digital signatures to files to protect them against unauthorized use. With this program, you can export Word to TXT in batch thanks to batch conversion mode.
Simply download Total Doc Converter from CoolUtils website now! Choose between the free 30-day trial version or the fully functional version available at just under $50!
Install Total Doc Converter following the instructions of the setup wizard
Launch Total Doc Converter from the command line, Start menu or desktop icon
Select Word files you want to convert
Set TXT as target format
Press "Start!" to begin automatic file conversion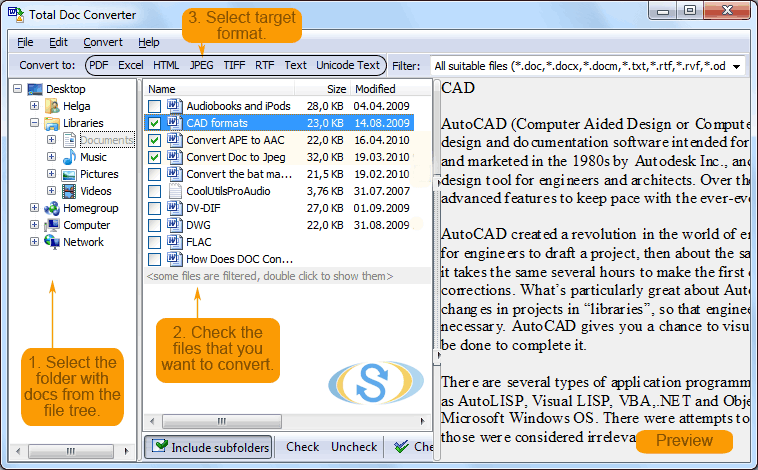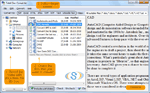 To learn more about Total Doc Converter and other conversion software available from CoolUtils, please, contact our customer service today.