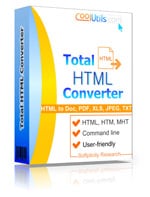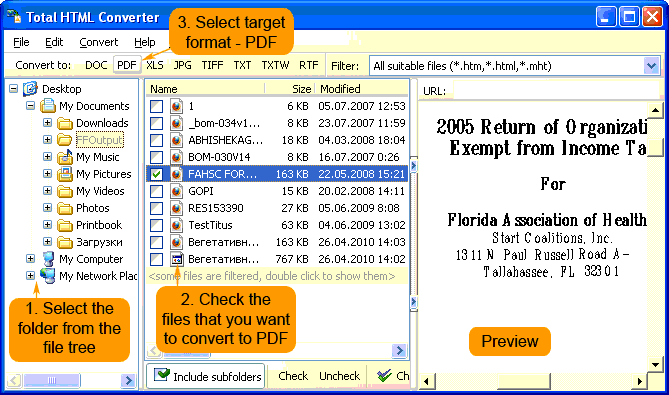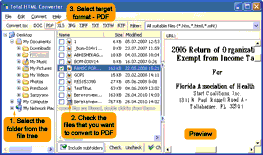 Download
Windows Vista/7/8/10/11
Converting MHT files to Microsoft Excel native format is now possible if you have Total HTML Converter. The program features in-built MHT XLS converter that transports all information from the web page into XLS file. It is the best way of extracting tables from MHT file without code tags. Very few converters support MHT to XLS conversion mode, and even fewer can do this correctly. Total HTML Converter is just the same solution: functional and fault-tolerant.

User can choose between automatic and adjustable conversion modes. The first one is the fastest, it allows to convert MHT to XLS with default settings, minimum manual job. This conversion results in high-quality XLS copies with unchanged layout. Adjustable conversion requires more time for preparations, but it provides with extended options for exporting MHT files to XLS format:
Select destination: user is able to define, where XLS files will be located after conversion is finished.

Display: header/footer settings (they can be displayed or not in converted files), adding watermark and setting margins are all provided in Total HTML Converter.

Render: when converting MHT to XLS, user is able to export text, image or shape of the source file, separately or together. If images are not needed, just don't check image in the rendering list. You can also set a background for future XLS files. This can be a one-colour or image background.

Document: for correct conversion it is recommended to specify required paper size and orientation. You can choose from standard formats or set your own parameters.

Delete originals: if you don't need the source MHT files, the program can automatically delete them after conversion is done.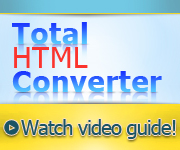 The facilities of Total HTML Conversion cover any user needs in terms of web page conversion. MHT files can be easily transformed into XLS, DOC or PDF format, all date is converted correctly. Download it now and try it on your own MHT sources, it is fully free for testing.