Total HTML Converter supports many formats, including TXT. This is a new file conversion utility, which you can use to turn HTM into text. Versatile and user friendly, it continues to win the hearts of users around the world.
Total Image Converter is known for its simple interface and a few advanced elements, such as command line option and batch function. Command line option allows you to convert HTML files to TXT from within different utilities. Batch function allows you to convert hundreds of HTML files to TXT. This converter is as quick to convert a hundred files as it is to manage a couple of files.
By aid of this HTM TXT Converter, you can save HTML pages as TXT files.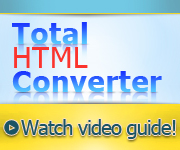 How to Convert HTM to Text in Batch
Batch-converting HTM to TXT is a very simple procedure. You do not even need to read instructions. You just need to run the program and take a look at the interface. Interface is highly intuitive, so you know in which direction to go any time you make a step.
You need to perform few simple steps to convert files in batch. Navigate the file tree and select the folder with your input HTML files, which you can see on the left. You will see all the files, which the folder contains, on the right. Now, you are to specify the files, which you are converting to TXT. It's time to use the batch function. If you are converting all the HTM files that are found in the folder to TXT, use 'Check All' button. Now, all the HTM files are ready for conversion. You can uncheck a few files manually of click Uncheck All, if you have changed your mind. Next thing you should do is select TXT using the format bar or via Convert menu. The wizard will steer you the right way. It offers a handful of settings, which you can use to achieve the best output quality. When you have specified output parameters, click 'Start' and wait until conversion is finished.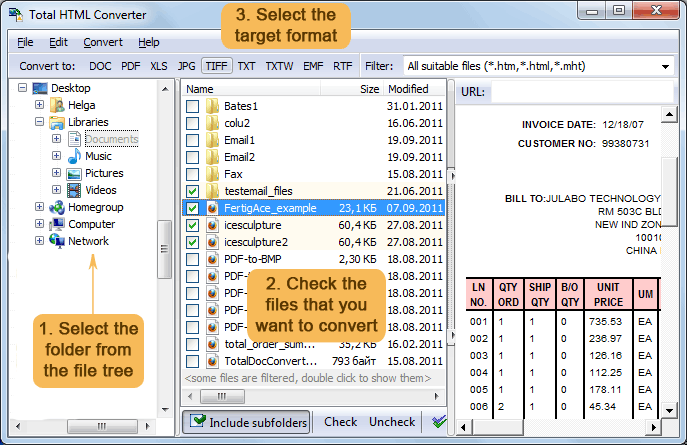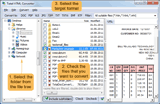 This HTM converter converts HTM to Text from the desktop. Find a HTML file, use the right button and select Convert to in the context menu. If you have purchased the license version of the program, you can use the command line option.
You can buy this converter it right now or download the free demo version and use it for 30 days. This will give you an idea of how it works.