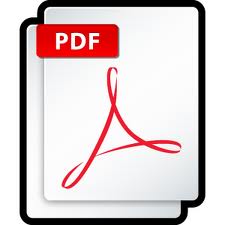 Win 2000/NT/XP/2003/Vista/7
Necessity to create editable copies of PDF text tables often occur if you need to extract some information from PDF booklets or catalogues. Savvy users always try to save maximum of time on such tasks, as well as save money on such converters. Total PDF Converter X offers convert PDF to Excel command line feature, it can be installed on your web server and be used by multiple users in your network. X-version provides all advantages of desktop Total PDF Converter, additionally giving ability to use converter on online services or local networks.

In order to convert PDF to Excel you will need a simple command where you should specify the source file name and location, destination file name and conversion parameters. Destination file name and location defines how converted Excel file will be named and where it will be saved. Parameters include various additional options, like these:
Set of objects to render: this can be text and/or images and/or shape
Delete originals after conversion: if you don't need them, program can delete them automatically after conversion is done
Include subfolders and keep folder structure if using batch conversion for one or more folders at a time
Show/do not errors during conversion (you can save them in separate log file)
Applying name template for converted files (when converting files in batch).
When using convert PDF to Excel command line mode you don't need to spend time on managing the program via user interface. All you need to do is to write a single command where all required parameters are specified with a pair of symbols. More details about setting parameters you can find in Help menu. Easy in use and extremely fast in performance, Total PDF Converter X is ideal solution for your Windows server that will make this feature available for multiple users. Download it right now to test it in your work environment.