If you need to create RTF copies of your text information stored in TXT files, you have two solutions. The first one is to open each TXT file in some text editor like Microsoft Word and use 'Save As' option, choosing then 'Save to RTF'. If you need to convert many files, such a way may require much time. For this task it is better to use special TXT converter that is able to convert all files by one simple command. You will need only to set required conversion options (once for all files) and enable conversion process. Such program is Total Doc Converter.
The program supports a lot of popular document formats, including:

You can easily turn your source file to any of the aforementioned formats within a few mouse clicks. When you convert TXT to RTF in batch, you export them to a new file type with ability to change text formatting parameters, such as:
Font size
Font type
Bold/WordWrap features
In such a way you can format plain texts even during conversion, making them more comfortable for reading. By default TXT RTF converter supports all font types installed in your PC, you can choose either of them. You can convert as many files as needed in one batch. Even more, you can convert a few file folders at once. When there are a few folders with sources, you can convert them keeping the folder structure or locate all converted files in one single folder.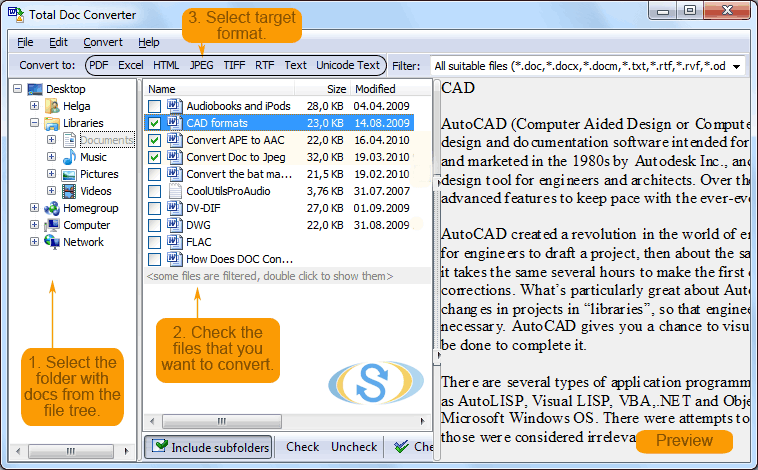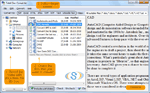 If you are used to handle programs via command line, Total Doc Converter offers convert TXT to RTF command line support. You can enable such conversion with the help of command in Windows cmd interface. You will find all command line parameters in Help menu. Download Total Doc Converter now and try it for free.