Excel tables are often used in presentations, reports and slide shows. To make Excel files suitable for such purposes, you can convert them to one of graphic formats. In this case you will be able to edit XLS files as simple images. If you need to export tables to compact images, you can convert Excel to JPEG using Total Excel Converter. You will get high-quality JPEG copies of your table sheets.
It allows adjusting the output format, setting the following parameters:
Destination address
File name template to sort the JPEG copies in the right order
Conversion mode: every page in separate file or file-to-file conversion
Paper size and orientation.

With Total Excel Converter it is very easy to convert many files quickly. It can convert Excel to JPEG in batch, processing all your tables within a few seconds. You make the settings once for all XLS sources, and the program processes all the files in one cycle. It saves your times and gives ability to adjust all files to one single format.
When you make settings, you can change only those parameters that you need. Other settings can be skipped to save your time. After conversion this Excel JPEG converter automatically opens the destination folder, so you can check the results of conversion. Also this converter features built-in document viewer. When selecting source files, you can always check what information they contain.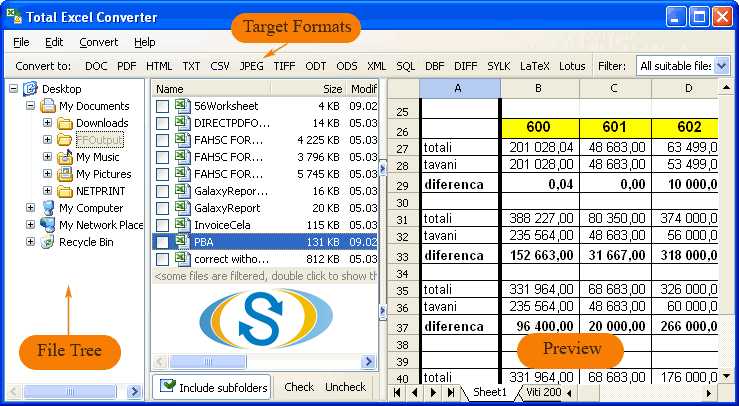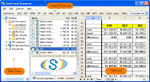 Total Excel Converter also works from the command line. Using "ExcelConverter.exe" command with conversion parameters you can export XLS files to any other document or image format within seconds. If you want the conversions be done in background mode, you need the X cersion of the program - Total Excel Converter X.
You can download Total Excel Converter in free trial. For 30 days all its functions can be used for free use. Try it!