Are you an office worker who has to deal with paper documents all the time? If you are, you certainly know that a need to scan paper documents and e-mail or fax them to partners and bosses is always there. Also, you certainly know that JPEG is not the greatest format to store invoices and contracts in because the quality of JPEG images is not good enough for these purposes.
The best format to have bills, invoices, agreements and contracts saved in is TIFF. The problem, however, is that many office workers are not aware of this and provide you with hundreds of files saved in JPEG. The only option you have is convert JPEG to TIFF in batch.
To do this easily and quickly, we suggest that you download Total Image Converter by CoolUtils.

This tool is suited for conversion of JPEG into TIFF in batch because it features batch conversion option. All you need to do to use this JPEG TIFF converter is:
Download CoolUtils batch image converter from the official website
Install the program and launch it
Select JPEG images you want to convert from the list on your left
Choose TIFF as target format and enjoy quick and easy conversion
Unlike many other programs, Total Image Converter features built-in viewer, which makes it so easy to preview thumbnails prior to converting images! You no longer have to keep in mind the names of the files you want to convert because you can actually see them!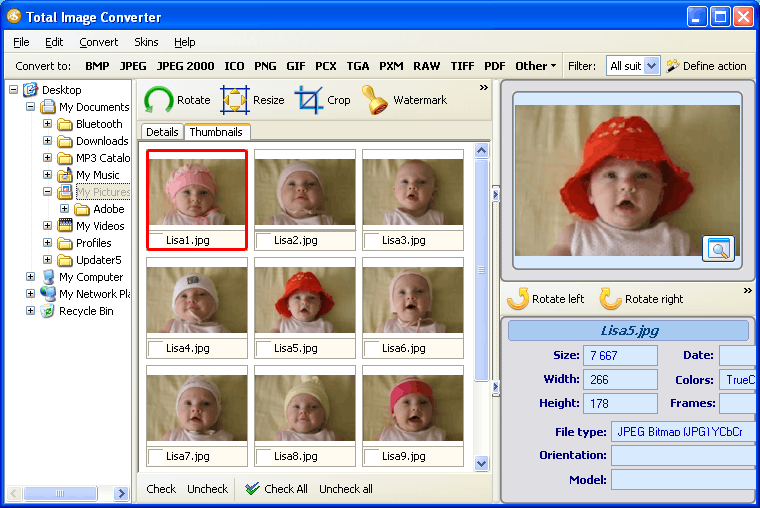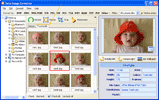 The process of conversion is very short, it only takes a few minutes or even seconds, depending on how many files are being processed by Total Image Converter.
CoolUtils batch JPEG converter is perfect for users who have to deal not only with JPEG images, but also with files saved in such formats as TIFF, JPEG, RAW, PNG, BMP, PSD, TGA, etc. The list of output formats is also very impressive.
Download your free trial version of Total Image Converter now to experience true quality of conversion!