Graphic designers are certainly aware of the format known as DWGF, that is developed by Autodesk and used for 2D and 3D drawings. DWF has lots of advantages; as such, this format is device-independent and resolution independent, it uses special compressions technology, and it may contain data of various types, from graphics to text. The significant disadvantage of this format, however, is its limited compatibility with software. DWF documents can only be viewed with the help of such programs as Autodesk Design Review, IMSI TurboCAD Deluxe 18, IMSI DoubleCAD XT Pro v3, CorelCAD, ACD Systems Canvas 12, Safe Software FME Desktop, and CAD Systems Unlimited Slick! ViewPlus.
If you don't have any of the above programs and do not feel like spending money on them, we suggest you convert DWF to PLT, a vector-based plotter file created by AutoCAD drawing software. It can be printed using a plotter, which prints images using lines instead of dots; PLT is based on the HPGL format.
CoolUtils, a reputable software development company, has come up with Total CAD Converter, a specialized DWF PLT converter that is great for converting drawing files.

With the help of this utility, you'll find out that converting DWF to PLT and many other formats, including PDF, TIFF, JPEG, BMP, WMF, PNG, DXF, BMP, CGM, HPGL, and SVG is very easy and quick. All you need to do is:
Download Total CAD Converter for free or buy the fully functional version of the program for just under $100;
Install the program following the step-by-step instructions by the setup wizard;
Launch the program as usual;
Select DWF files you want to convert y ticking them off in the list of files and folders;
Set PLT as target format;
Change default settings or
Press Start! to proceed with default settings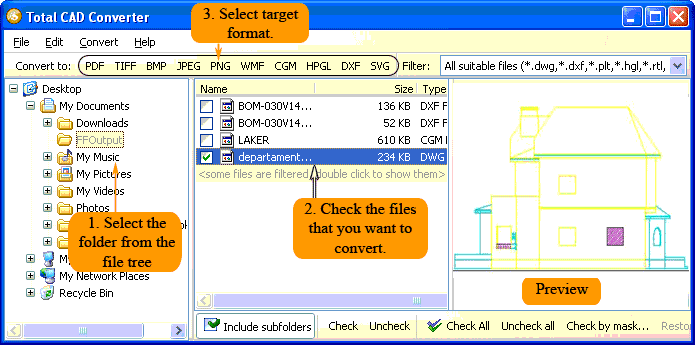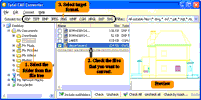 Get your free trial version of Total CAD Converter now and use it for 30 days to experience truly high quality of files processing! Or, contact CoolUtils and learn how to get a discount on this and other converters.