RTF files are very big in size compared with other text document format. If you need to reduce the size of your RTF documents as much as possible, it is recommended to convert RTF to Unicode txt format. Why Unicode? This format is viewable correctly in all document viewers and editors, and weights as TXT - minimum size for storing text is guaranteed.
For such type of conversion you will need Total Doc Converter. This utility turns text documents to various formats, including:
Unicode
Doc
JPEG
HTML
PDF
TIFF
It works similar to all conversion mode, so you can convert RTF files to any format in the same manner. If you choose RTF Unicode converter mode, you will have not many parameters to set. Just specify the location for the future Unicode copies and that's all. Then you need to press Start! and finish conversion process.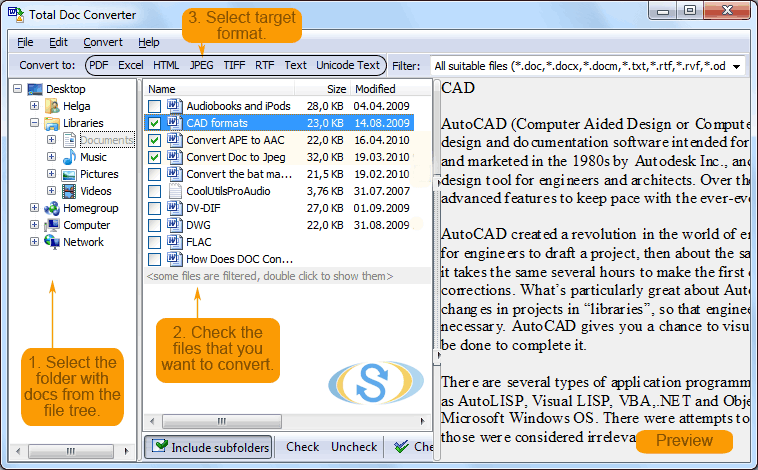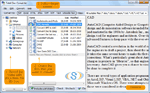 Total Doc Converter processes any number of files at once. You can convert a single file or convert a batch of files, processing all of them by one command. That is why it is very easy to work with lots of files, setting conversion parameters one time for all. When rendering RTF into Unicode, the program will convert only text information, while formatting, images will not be exported to a new format.
The program features a handy navigation panel. Using it you can easily navigate through your memory folders, selecting source files. This Unicode converter can convert any number of RTF files in one batch, if they are located in one folder. If you need to convert lots of files from different folders, just locate them in one single catalogue and check it off as a source for conversion.
You can run Total Doc Converter in free trial for 30 days to try its functionality in action. Get it here.