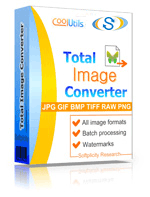 Screenshots:
Roll over to see full-sized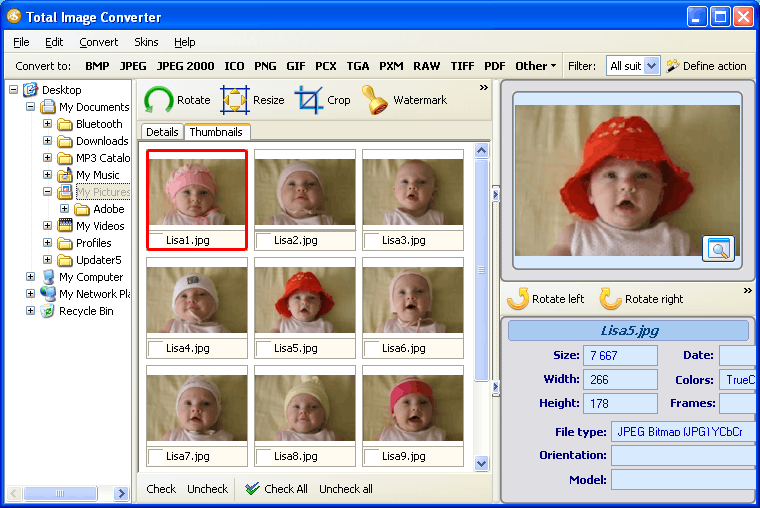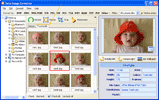 TGA, often referred to as TARGA, is a raster graphics file format created by Truevision Inc. (now acquired by Avid Technology). It was the native format of TARGA and VISTA boards, which were the first graphic cards for IBM-compatible PCs to support Highcolor/truecolor display. Even children understand that this format is quite specific, much less usual resolutions of TGA image files match those of the NTSC and PAL video formats. So, the good way out convert TGA images to another, more popular and modern format (for example jpeg). Not every image converter could carry out this operation. That is why we recommend using Total Image Converter – fast, not once checked, quality TGA converter.

This program has few important features:
Strong, bugs free decoding protocol
Fast conversion speed
Batch conversion mode
A lot of additional functions – resizing, editing, watermarking TGA images
Low price, 30 days test period. No hidden costs!
No special knowledge required – it is really simple
So, if you decide to convert TGA to jpeg with the help of this image converter – you just should download it from official web-site. Than install to your computer and convert all TGA images using batch images conversion. It is a simple process which will convert ALL teh TAG images you choose simultaneously. If you need to edit your TGA images (for example put date of them) you can do it before or after the conversion. This program ideally fits people who often post their photos in the web (and need those in jpeg format) or want to keep free space on a hard drive. Beginners in photo producing could use it for images editing (resizing, rotating, cropping). This TGA converter is good for everyone who values speed and quality in converting images.
Windows Vista/7/8/10/11