How to Combine HTML Files into Single PDF
Combining several pages in HTML format is tricky. If you create an offline document with a compiled index, opening each page will be difficult and time-consuming. The best solution is to convert and merge HTML to PDF. The best tool by CoolUtils will get the job done quickly and easily, producing a document with flawless navigation and a customizable layout.
Discover PDF Combiner Pro, the most versatile utility for all of your conversion needs. It will let you combine multiple HTML files with precision, speed, and flexibility. You may create a table of contents, add bookmarks, adjust the layout, encrypt the contents, and more! You can even attach sound files in mp3 format! There are no limits on the number of HTML items for batch processing.
The PDF file format is your best bet, as it is extremely popular and universal. Transform your data without a hitch. No more problems with unsupported encodings! One powerful piece of software allows you to create highly customized combined documents. Corporate users also appreciate the impressive choice of options for e-discovery and archiving.
Merge multiple HTML files into one PDF by CoolUtils Software
1. Install PDF Combine
Begin by downloading the tool from our website. Click on the "Download Now!" button under the product description to get the .exe file. Upon completion, double-click on the installation file to open the wizard and follow the instructions. Our software is lightweight and easy to install. You can use the free trial version to convert an unlimited number of files for 30 days.
2. Choose Multiple HTML Files
Open the program and select the data for the merger. The tree structure will show a list of folders on your PC. Click on the necessary item to open, preview, and rearrange its contents. You may convert HTML by folder, or hand-pick files one by one.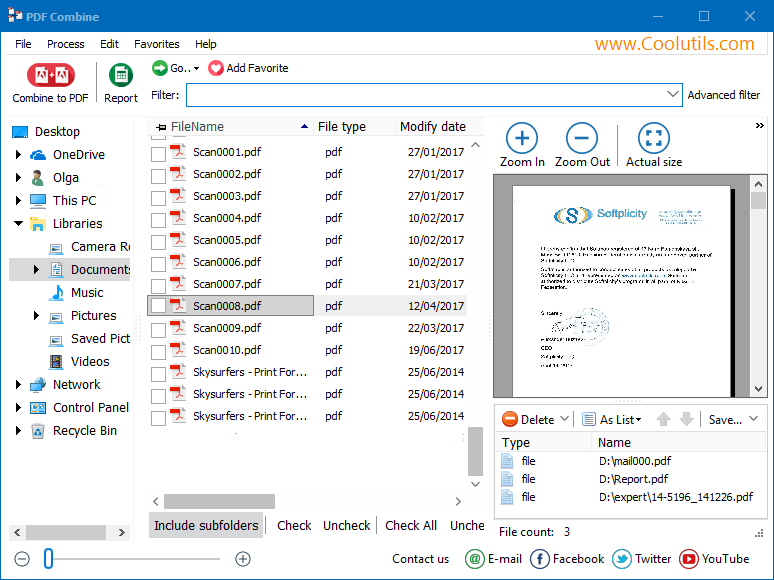 3. Fine-Tune the Output
Click on the "Combine to PDF" button. Set the destination path in the wizard, and adjust any other parameters. Add page numbers, dates, bookmarks, and other elements to combine HTML file into one PDF with an optimal layout.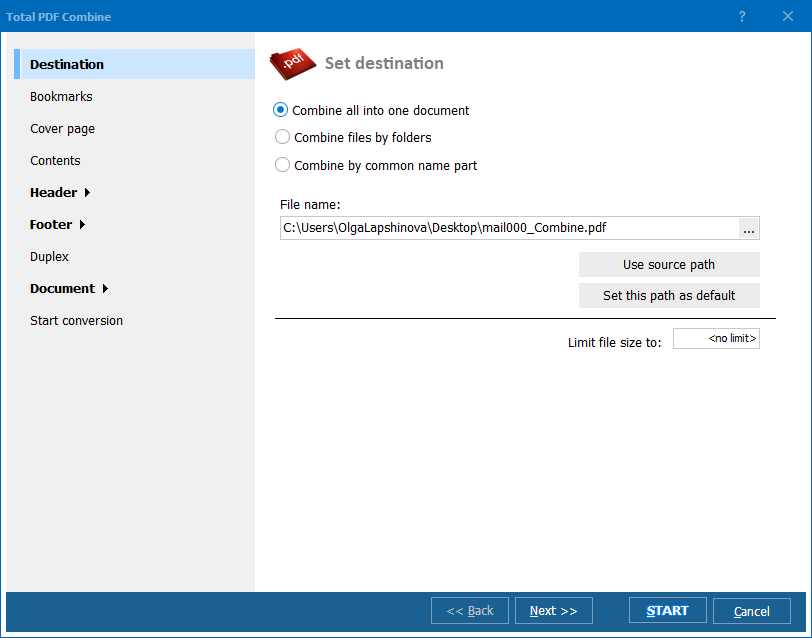 4. Commence the Merger
Now, you can click the "Start!" button at the bottom to launch the operation. Your HTML files will be transformed and joined together seamlessly. The output will appear in its designated location.