MS Word files will become much more compact if you convert it to a Unicode text format. Unicode is compatible with all text editors and will display all the symbols correctly, regardless of what software you are using.
For converting Word files you will need Total Doc Converter. With its help you can easily convert documents from Word into Unicode, processing any number of files in one batch. Total Doc Converter supports both Doc and DocX sources, so you can work with files created in any version of MS Word. Turning your documents to Unicode format will bring you these advantages:
Compatibility with programs that don't support Doc format
Much less memory required for storage
Correct display of document content in any editor.

To get Unicode copies of Word files you need to set up Word Unicode converter to the mode you require. Total Doc Converter doesn't offer many settings for such type of conversion. You just can set destination for Unicode copes and automatic deletion of originals after conversion. You can also leave default settings without any changes.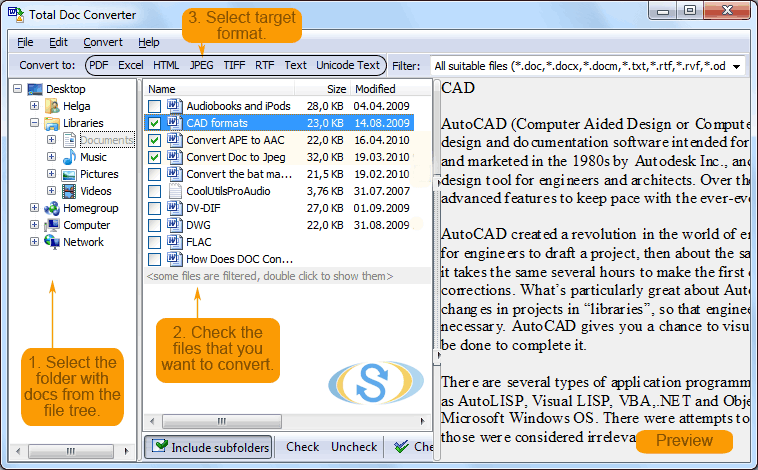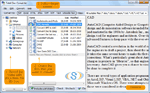 There is also an ability to enable Unicode converter from the command line. If you are used to cmd commands, it will be easier to run conversions in such a way. The command for conversion contains the same set of parameters: destination address, source address, conversion format and options. To see the samples, go to Help menu of the program.
Unicode format stores only text data in a universal coding. When you convert Word to Unicode, mention that formatting will not be saved. When you convert many files at a time, each source document will be converted into separate Unicode txt file. You can process as many files at once, as you need.
Try Total Doc Converter now for exporting your Word documents to Unicode format. Get a free trial copy here.