If you an advanced computer user who needs to have various types of files adjusted for publishing online, then you certainly know that dealing with Word files is not as easy as it seems. This Microsoft Office application saves text files in DOC or DOCX (only later version of MS Word support this format), meaning you need a third-party tool to optimize Word files for online publishing.
The newly updated version of Total DOC Converter, a high-quality converter developed by CoolUtils, is exactly what you need to convert Word to XHTML. XHTML is a new format similar to HTML, but featuring more functionality and flexibility and, thus, being preferred by most users and applications.
With Word XHTML converter by CoolUtils, you'll discover that changing the file format is not difficult at all.

The only 5 steps you need to make to convert Word into XHTML, are:
Download and installation. You can get the free 30-day trial version of Total DOC Converter here or buy the fully functional version of the program for just under $50.
Select the Word documents you wish to process. Once you launch Total DOC Converter from the command line, start menu or computer desktop, you will see an automatically generated list of files and folders, from which you can select the Word files.
Set XHTML as target format. On the top bar of the converter, you'll see numerous buttons with file formats. Simply click on the button that says "XHTML" to set it as output format.
Change the default settings according to your preferences or skip this step.
Click on the "Start!" button to launch the automatic process of file conversion.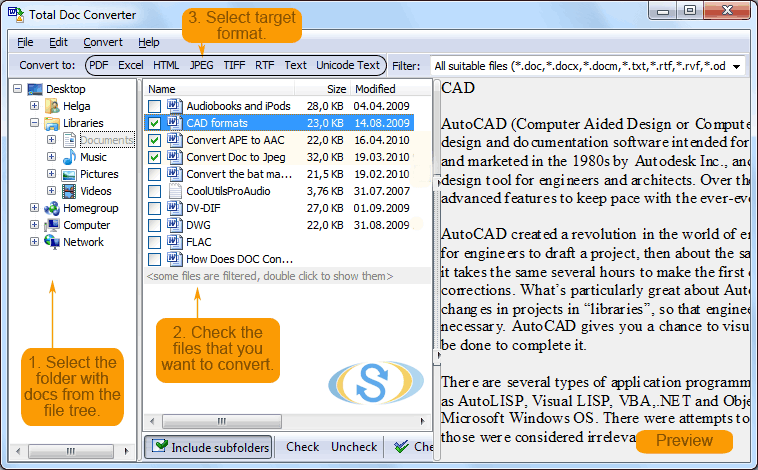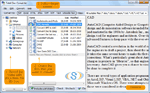 Total DOC Converter by CoolUtils can be used to process files saved not only in Word format, but also in RTF, RVF and TXT. Supported target formats are also not limited to XHTML only; you can convert documents to HTML, PDF, XLS, JPG, TIFF and TXT.
Click here to download your free trial version of Total DOC Converter now or contact CoolUtils customer support team to learn more about this and other products and offers.