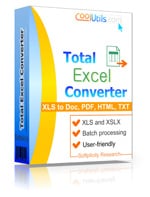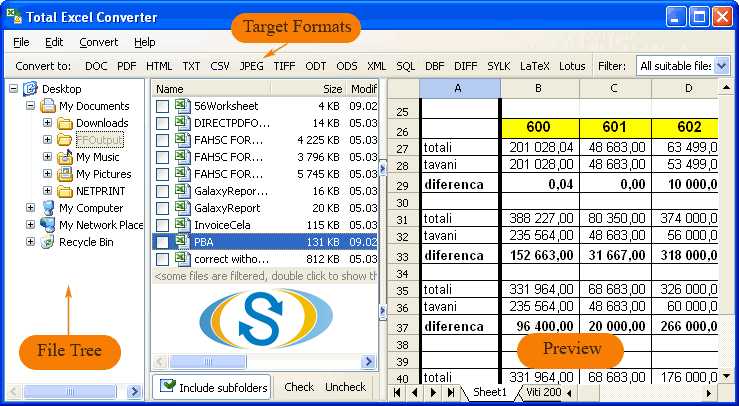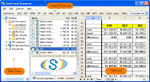 Interface languages: English, Spanish, German, French, Russian, Dutch, Swedish, Italian, Portuguese, Czech, Japanese, Chinese, Korean.
Win 2000/NT/XP/2003/Vista/7
If you have received some information in XML files but used to work with XLS (a standard Microsoft Excel format), you can easily convert XML to XLS with the help of Total Excel Converter. The program will export all data correctly with no need of manual formatting. It is far more time-saving way of exporting XML data to Excel compared with manual copy-paste. Moreover Total Excel Converter saves user's time by offering to convert all required files at once. Just check all necessary files as sources and they will be converted.

Total Excel Converter creates the exact copies of XML sources transferring information to XLS. No manual settings is required to do this, as the program does everything by itself. This smart utility allows to set a location for the future XLS copies, so you can save them wherever you need.

Besides XLS, you can choose another target format, as this XML converter supports up to 20 different text and graphic file types including the following:
DOC
PDF
CSV
JPEG
TIFF
SQL
The process of each conversion is the same and consists of three steps:
Defining source files (XML originals that needs to be converted to XLS)
Enabling XML XLS converter by choosing 'XLS' format in the 'Convert to' line
Making settings of destination address (optional) and starting conversion by pressing 'Start!' button.
You are able to choose between different ways of handing the program. For instance, you can use its interface or enable it from the command line. If you need to convert only one file located on your desktop, you can use 'convert to' option of file context menu that is opened by the right mouse click on a file icon.
Maximum of time save and quality is what CoolUtils guarantee with its Total Excel Converter. Test it right now ensuring in its use, download it from here.