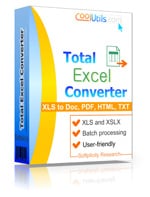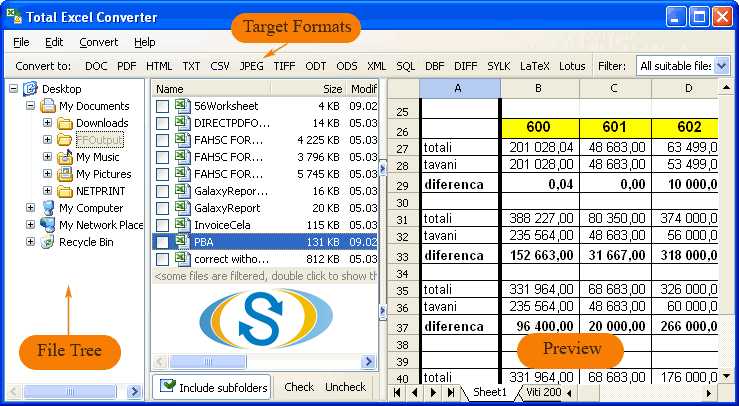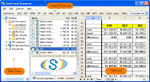 Interface languages: English, Spanish, German, French, Russian, Dutch, Swedish, Italian, Portuguese, Czech, Japanese, Chinese, Korean.
Win 2000/NT/XP/2003/Vista/7/8
XLSX tables are usually created in MS Excel 2007/2010 and while offering handy features of editing and processing data cells, have problems with support by the majority of software. CSV is a far more common format for storing data. It also arranges data into table, where each row is a simple line of text, where cell values are separated by delimiter. It is very size efficient format and is supported by a lot of programs. You can view and edit information in CSV even in a Notepad. That is why sometimes it is reasonable to convert XLSX to CSV in order to make information more usable.

For this purpose Total Excel Converter will ideally suit to any kind of user. t is easy and fast-working converter for Excel files that can turn them into the following formats: CSV, XML, XLS, DOC, TXT, DBF.


CSV format is widely used in programming like a data storage format. It allows to store information that should be shared between various software and web applications. Conversion files to CSV with this XLSX converter is a few seconds job. First of all you should select appropriate XLSX originals. If they are located in one folder, you can select them all to convert at once. The program supports:
conversion of single file
conversion of many files in one folder
conversion of a few file subfolders located in one folder.
Literally this means that you can convert everything in one conversion except a few files located in different folders. You can view the content of all your memory folders directly in the XLSX XML converter, as well as check required sources. After the choice is done, click on 'XML' button in the format bar and you will see the opened settings window. Here you are able to select proper delimiter for the future XML files.
If needed, you can download Total Excel Converter right now.