It is very handy to create data tables in Microsoft Excel. 2007 and younger versions use XLSX format that is not supported by most of database management systems. However, you can easily export XLSX files to another, DBMS-compatible format, like SQL. SQL is a universal format for relational databases, it is widely used today.
A utility that is able to export Excel 2007 to SQL correctly is Total Excel Converter. It was developed specially for turning XLS and XSLX files to various document and database formats. Among the supported conversions are:
XLSX to SQL
XLSX to DBF
XLSX to XML
XLSX to ODT
XLSX to PDF
XLSX to CSV
And these are only a few from the available range. If you need to convert your files to SQL, you can do this very quickly with the help of this utility. It can convert XLSX to SQL in batch that saves much time on processing many XLSX tables. You will need to make settings only once for all source files. In such a way, when converting 100 files, you are able to do this 100 times quicker.

As for the settings, Total Excel Converter offers a few useful parameters. First, you can define a name template for the converted files. If you process many tables, it is important to store converted copies in the correct order, not to mess up all data storage. With the help of template it is very easy. Another useful feature is ability to convert each table sheet separately. If your XLSX files contain different sorts of data in its sheets, it will be logically correct to convert them separately. In such a way you will get SQL file for each XLSX sheet.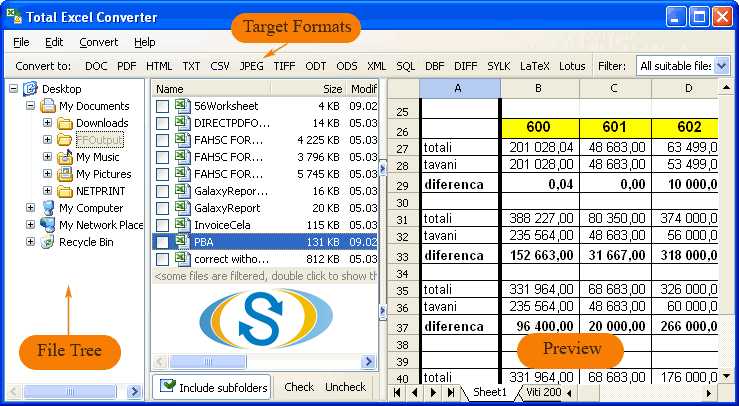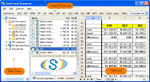 If you want to get this handy XLSX SQL converter right now, download your copy here. To test it for free, use trial version.