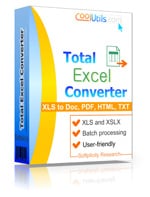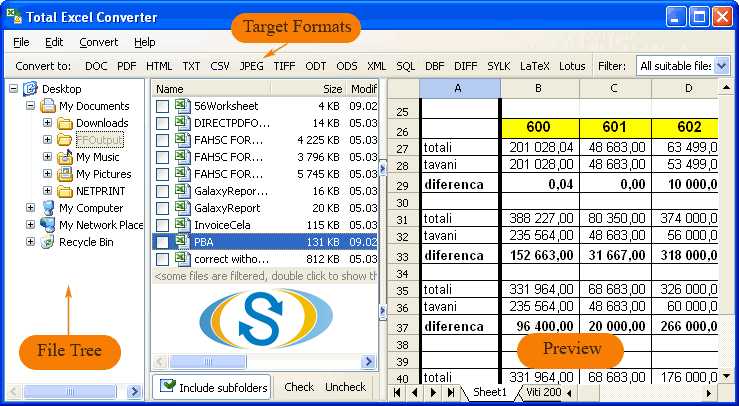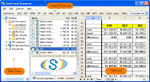 Interface languages: English, Spanish, German, French, Russian, Dutch, Swedish, Italian, Portuguese, Czech, Japanese, Chinese, Korean.
Win 2000/NT/XP/2003/Vista/7
XLSX format is a standard format MS Excel 2007 or higher. While it is rather handy for processing tabled data, there are some limits in its use and compatibility with other software. If you need the information in XLSX file to be used for exchanging data between various programs, it is better to convert XLSX to XML. XML is a widely popular markup language for storing structured data. It is widely used for transferring data through the Internet and exchanging information between websites and web servers.

Now the task of converting XLSX file to XML is very simple because of Total Excel Converter. This program offers automatic conversion that takes only a minute. The abilities of the program include:
Both single and batch conversion: convert any number of files at a time
Easy-to-use interface with settings wizard
In-built navigation menu
No source file list required
Ability to set specific location for converted files
The whole procedure of conversion consists of checking off source files, selecting appropriate conversion format and pressing 'Start!' button to start conversion. In order to enable XLSX XML converter you need to choose XLSX format and press XML button in the 'Convert to' format bar. The rest of job Total Excel Converter will do by itself.
Total Excel Converter requires only a few megabytes of your memory space and will not load the system much when working. Once installed, it is integrated into Windows file menu, so you can convert any XLSX file to XML without even launching the program. Just click on file icon with the right mouse button and in the Convert to item select 'XML'.
Having this converter you are able to export XLSX or DOCX files into any of 18 supported text formats. In such a way one single XLSX converter solves any kind of problems with MS Office files compatibility, extending the area of their using. It is already available for downloading.