Microsoft Word 2007 or 2010 is very handy application for creating tabled data arrays with automatic calculations and other data processing methods. The only disadvantage of XLSX format, native for this program, is its incompatibility with various DBMS software. This problem is solvable by converting Excel 2007 to DBF, a widely popular database format, supported by many major database applications. There are special utilities that export tables from one format to another, so you can do this in automated, efficient way.
A worthy XLSX DBF converter should have the following features:
Handy interface
Powerful data processor for quick conversions
Batch conversion support
Adjustable conversion settings
Correct data transfer
A utility that ideally suits these requirements is Total Excel Converter. It is indented for exporting Excel files to various document formats, including text, graphic file types and database formats. All in all it supports about 20 conversion modes, one of which is conversion to DBF. Being suitable for both professional and home use, the utility provides ability to convert XLSX to DBF in batch. This option allows converting many files as easily as one.

First, you will need to form a batch source list. In Total Excel Converter you need only checkmark required XLSX files from the list. Then choose DBF format from the format bar located at the top of the window. In the settings menu that automatically appears after choosing conversion format you can do required settings. Otherwise, use settings by default. The last step of conversion is pressing the 'Start!' button. After this a program will need a few settings to convert all sources to DBF. A folder that contains converted files will be opened automatically. You can check the results of conversion.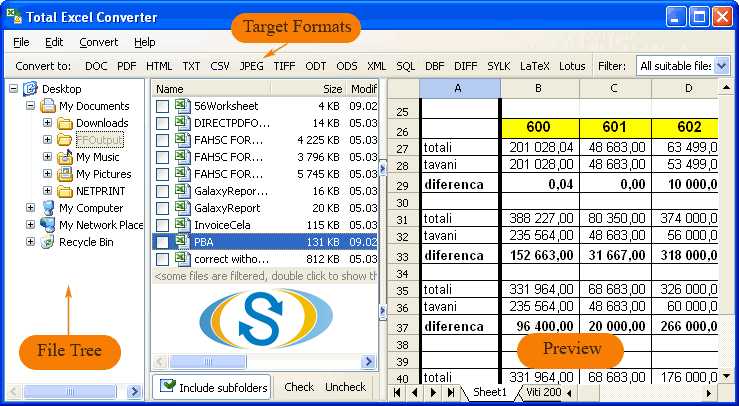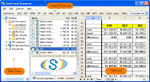 Working with Total Excel Converter is easy and efficient. Try it now in a free trial to ensure in this in practice.