The PDF format has many benefits. It is reliable and recognized by software on different operating systems. These files can store a mix of text, images, and annotations. On the flipside, editing them is a hassle. Without the pricey Adobe Acrobat, you cannot change the contents of your files. In addition, PDFs may be protected from copying in a variety of ways. Fortunately, there is a simple solution - convert the data to DOC and change it in any way you like. Total PDF Converter allows you to switch formats in seconds.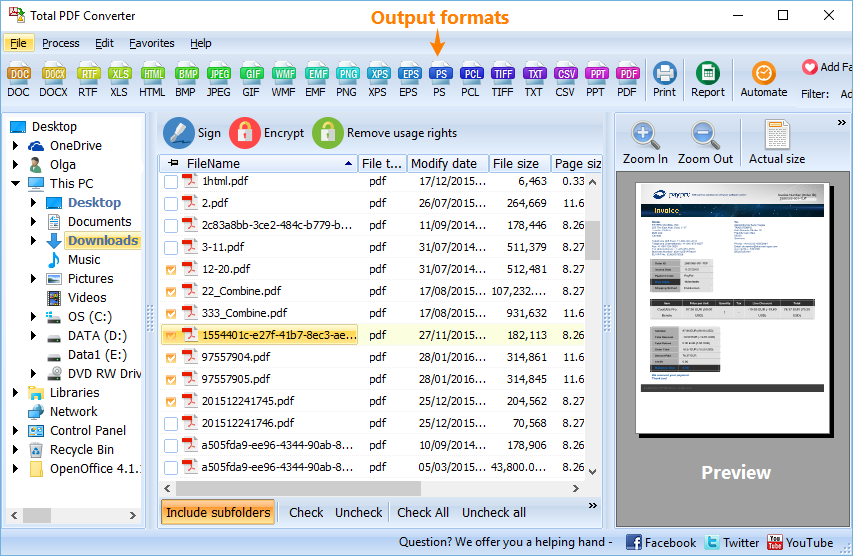 Reasons for Conversion to DOC
PDF and DOC are both text formats, but the latter is much more flexible. To edit the contents of a PDF file or export it to another app, you need to convert the data. The native format of MS Word, on the other hand, is widely supported across apps. The conversion itself can be done with a simple and efficient process - all it takes is a few clicks in a reliable PDF to DOC converter.
The Most Flexible Converter on the Internet
Total PDF Converter is the most versatile product from CoolUtils. This is your one-stop shop for any conversion needs. PDF documents can be transformed into other formats, including images and spreadsheets. The sheer variety of options packed into this tool is impressive: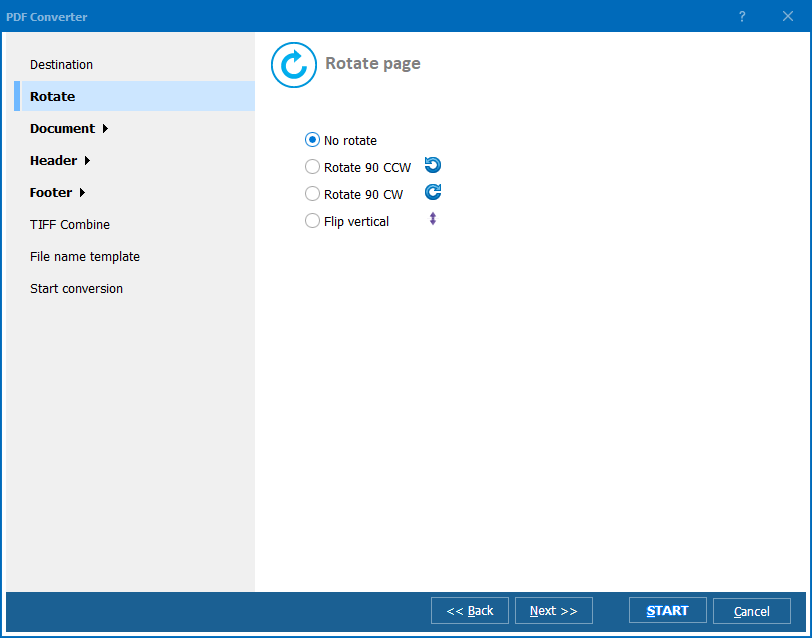 How to Convert PDF to Word
Download the converter from our site and install it. You may choose a demo version to test the software for 30 days. After launching, there are just a few steps to take:
Choose the PDF files.
Set the parameters.
Launch the transformation.
This converter was designed for users of all levels, so its interface is simple and intuitive. Even beginners will master PDF to DOC conversion in no time. You can transform as many files as you like, as often as necessary. This is the most multifaceted solution on the market.
Upon launch, the system will display a list of files on your computer. The window includes three parts: the navigation menu, the file list, and the document viewer. Choose the folder with your PDFs, select specific files, and preview their content to convert PDF to DOC flawlessly. Here is how:
Select the file or files that must be turned into DOC files. Batch conversion allows you to process as many documents as you like - this tool can handle hundreds of them simultaneously!
Click on the DOC button at the top to specify the target format and launch the wizard.
Select the folder where you want your DOC files to appear, and choose the items for rendering (text, shape, and images) by unchecking specific boxes.
Start the conversion with one click!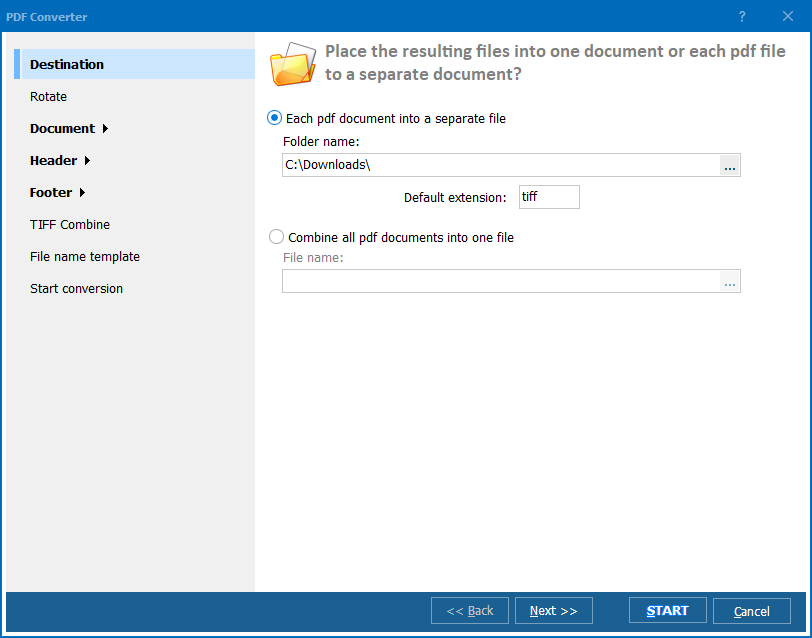 Upon completion, your DOC files will appear in their designated folder. Now, you will be able to edit and change the contents however you see fit. The process is just as simple for any of the other target formats. This makes this PDF to Word converter unique.
It can also work from the command line. You do not need GUI to manage its features! Just enter the necessary command, and your files will be converted just as quickly. This is a great solution for users who do not want to click through windows and notifications to convert PDF to DOC.
Try It Today
CoolUtils offers a free demo version of its PDF to DOC converter and a flexible range of licenses. Get the evaluation copy today, and convert PDF to Word and other formats free during a 30-day period.
High-quality conversion is now at your fingertips any time. Our all-in-one utility provides a guaranteed result. Enjoy the highest quality and precision. Your PDFs will be transformed into a wide array of formats quickly and conveniently. Try Total PDF Converter today!