PDFs are recognized by Windows and Mac. It is the global standard for email attachments. These documents are reliable, and they may contain mixed data, from images to text to annotations. However, there is also a downside. If you want to use PDF as a web document, you may need to turn it into an XHTML file, which requires a powerful PDF to XHTML converter.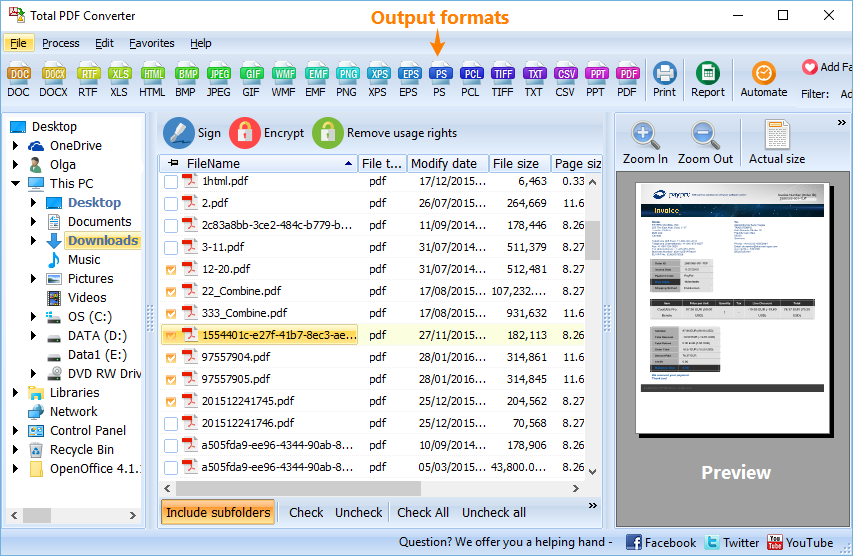 Why Convert PDF to XHTML?
This is the new version of HTML, the standard for web pages. Many websites are now built on it. XHTML files are easy to open via browsers like Microsoft Edge or Google Chrome. So, how can you convert PDF to XHTML?
How to Convert PDF to XHTML
Total PDF Converter offers the fastest and most efficient way to switch between the formats. Unlike other tools, it guarantees precision. Transform data flexibly, with a wide range of output options. This utility can process hundreds of files simultaneously. You will have peace of mind, as the result is guaranteed.
Download and install the program from our site (full or demo version). Then, open the tool and take the following steps:
Mark the PDF files for conversion.
Specify the format for the output (XHTML) and change its parameters according to your needs.
Click the Start! button to convert PDF to XHTML.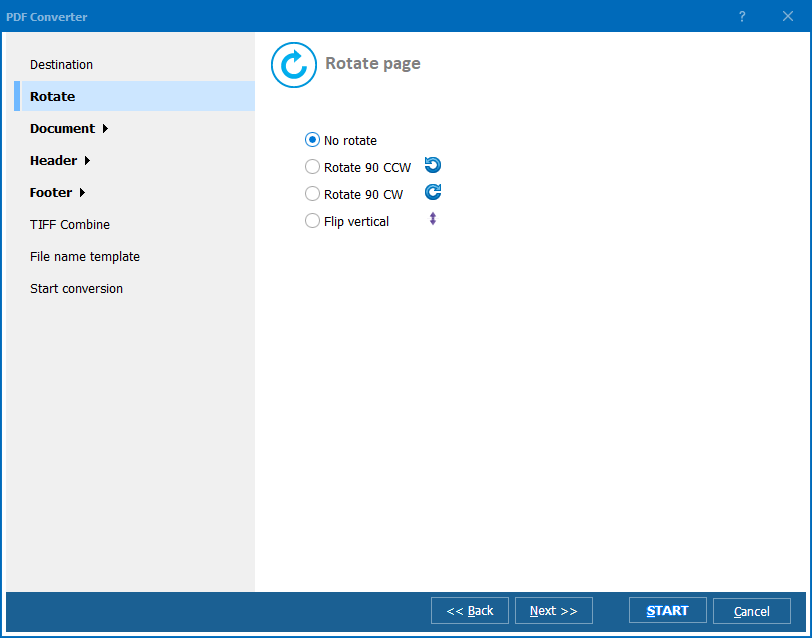 Fine-Tune the Output
The system can process files one by one or in a batch. Users have a wide range of features to choose from. Adjust the output according to your liking. You may:
Split or combine PDF files;
Insert footnotes and headers (e.g., page numbers, bates stamping, a corporate logo, etc.);
Give the files descriptive names using the built-in renamer feature;
Have the best settings applied automatically to each file in a batch.
XHTML is only one of the possible target formats. This is an all-around solution for conversion. It may turn your PDF into a CVS, DOC, DOC text, EPS, HTML, JPEG, PDF/A, PS, RTF, TIFF (separately or in a batch), TXT, Unicode, WMF, or XLS file. Create documents, images, or spreadsheets!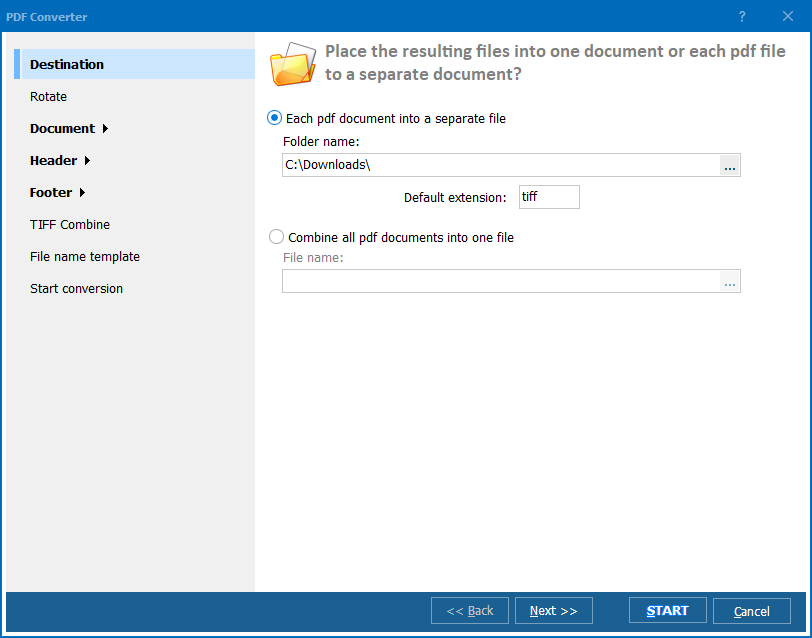 Buy Now
CoolUtils offers several versions of this omnipotent converter. Use it with a GUI, or launch the process from your command line. You cannot find a more flexible product, and it is also reasonably priced!
Pay once, and transform as much data as you like, as often as necessary. Our lifetime license is a bargain! Make the most of the 30-day trial period and discover the full potential of Total PDF Converter.