The PDF format has many advantages. It is safe and universally recognizable. However, editing these documents is a hassle. One solution is conversion from PDF to HTML. Total PDF Converter is the most flexible tool available for this job. It will turn PDF to HTML and many other formats quickly and accurately.
You do not have to transform every document separately. This system is powerful enough to convert PDF to HTML in a batch - hundreds of files at once! Any task can be done in just a few clicks, and you can even retain the folder structure.
Precision is crucial, particularly for businesses. Convert any document, from contracts to invoices, with the original layout preserved. Save time and money by changing PDFs to over a dozen other formats - all via the same program with a simple interface. You can even convert PDF to HTML from the command line.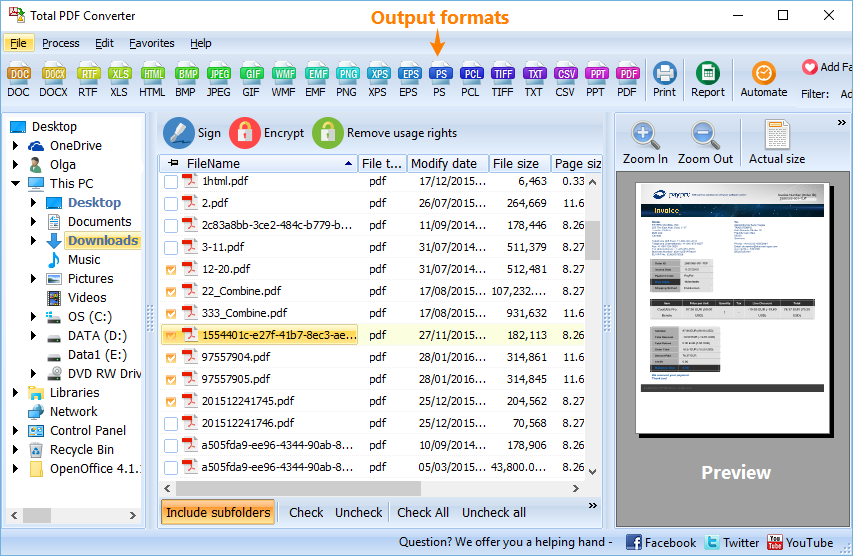 How to Convert PDF to HTML
The transition from PDF to HTML is easy for any number of files. You can even turn a large PDF into a bunch of separate HTML files (one per page). Here is how this PDF to HTML converter works:
Download and install the converter from the CoolUtils site.
Run the PDF to HTML program and mark the files that must be converted.
Click the HTML button at the top to launch the wizard.
Adjust the settings or stick to the default ones.
Convert PDF to HTML at a click!
The system allows you to save the output into any folder and change different parameters. You may choose what items to render (text, shapes, images). Conversion from PDF to HTML is done in a matter of seconds.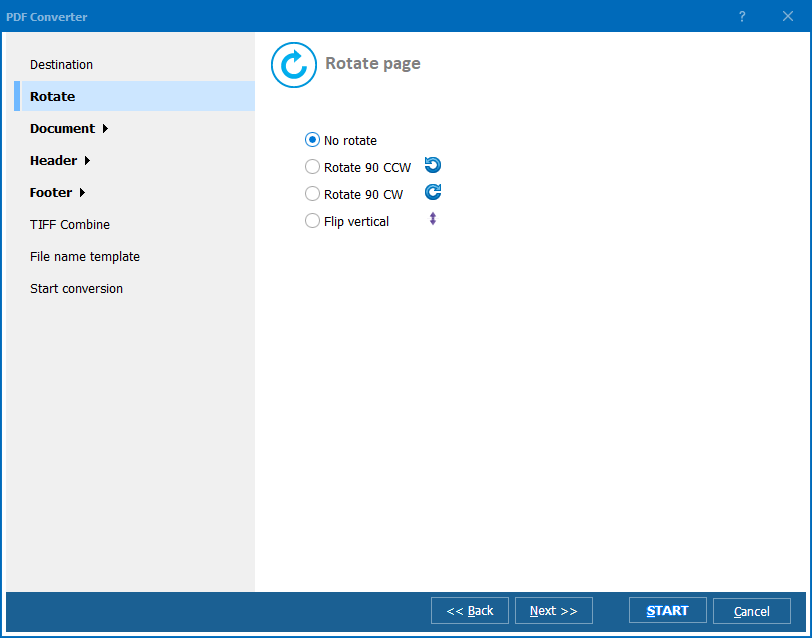 Enhanced Convenience and Flexibility
If the source file is on your desktop, you don't even need to open the program to transform PDF to HTML! Just right-click on the document and choose "Convert to" from the popup menu. In addition, you may convert PDF to HTML via the command line. Just enter the necessary sequence, and the system will complete the task in a flash!
PDF to HTML is only one of the possible format pairs. You can turn your documents into images and spreadsheets! The range of options is extremely broad: CVS, DOC, DOC text, EPS, JPEG, PDF/A, PS, RTF, TIFF (including batch conversion), TXT, Unicode, WMF, XHTML, and XLS.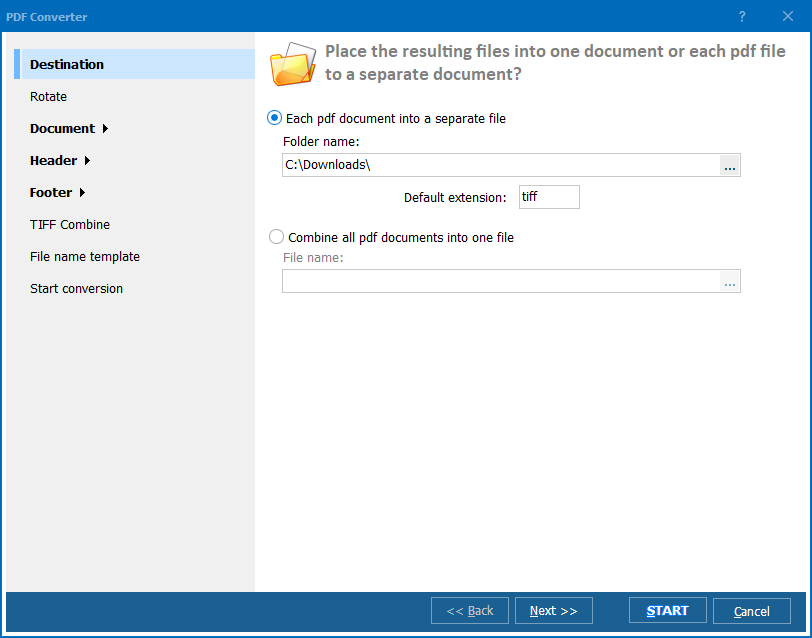 Try It Today!
This PDF to HTML converter comes with a lifetime license, and you will only need to pay once! Total PDF Converter is a real bargain. It is affordable and suitable for a wide variety of conversion tasks including and beyond PDF to HTML. As a bonus, we will provide one year of free upgrades and professional support via email and social media.
The demo version may be used for 30 days free of charge! You are guaranteed to love this powerful converter. It is a truly universal solution for file transformation. Convert PDF to HTML in the most efficient and flexible way today! Turn your documents from PDF to HTML and a wide array of other formats at the click of a button.