Do you need to convert PDF to TIFF? Wondering how to choose the best converter software? Here's everything you need to know.
PDF and TIFF are both image file formats, but they have different uses. PDF is mainly used for documents, while TIFF is widely used for images. If you need to convert a PDF document into an image, TIFF is a good format to use.
Why convert PDF to TIFF? There are several reasons. TIFF is a lossless format, meaning that no quality is lost when converting PDF to TIFF. This is important if you need to make high-quality prints of your document. TIFF is also a good format for editing images.

How to convert PDF to TIFF by Coolutils software?
There are many PDF to TIFF converter software programs available. Some are free, while others are paid. When choosing a converter, make sure it is compatible with your operating system and has all the features you need. We recommend that you try the free version of our software and make sure of its quality.
Now that we know what PDF and TIFF are, let's convert PDF to Tiff with CoolUtils! Follow these easy steps:
Step One: Download and install CoolUtils PDF Converter
Step Two: Add your PDF file(s) to the software
Step Three: Select TIFF as your output format
Step Four: Convert!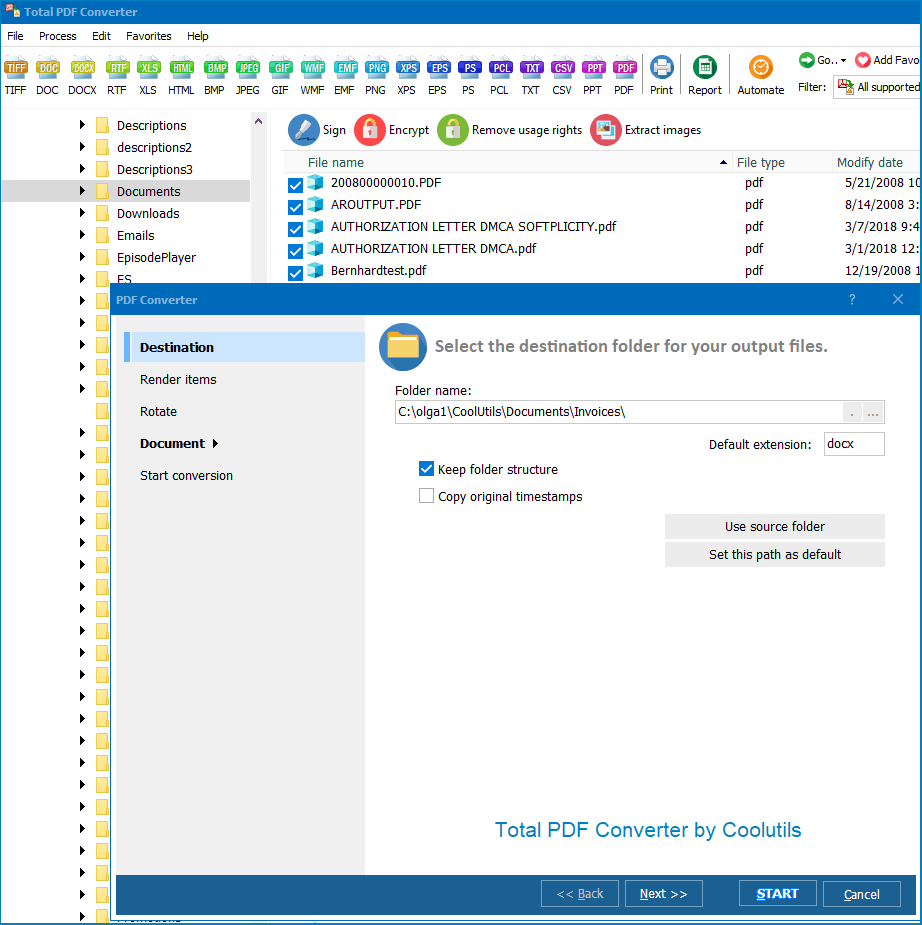 It's that easy! With CoolUtils, you can convert PDF to TIFF in just four easy steps. So why wait? Try CoolUtils today and see how easy it is to convert PDF to TIFF. You won't be disappointed.