There are many reasons to export data from a PDF file into MS Excel. Generating spreadsheets is easier than you may think. With the Total PDF Converter, it can be done in a matter of minutes. You are just a few clicks away from creating flawless XLS files. Whether you have one, dozens, or hundreds of documents, they will all be converted in one go.
This PDF to Excel Converter has a simple intuitive interface, and you may also launch it from the command line. The system gives you complete control over your projects. Conversion is fun, quick, and transparent for beginners and experts alike. This is a powerful tool for all-purpose migration - the ability to convert PDF to Excel is just a fraction of its potential.
How to Convert PDF to XLS
Creating a spreadsheet is as easy as ABC. All you need to do is launch the converter, choose your PDF files, set your preferences, and wait for completion. Batch processing will save you time and money, and you can use it as often as you need to!
Would you like something more sophisticated than the conversion of a single document? Do you need to turn multiple PDF pages into one spreadsheet? To transform a PDF with images and exclude them from the text? Any of these tasks (and many others) require just one click. Here is how to convert PDF to Excel:
Open the PDF to XLS converter and choose the folder with your PDF files.
Check the boxes next to the files you want to transform.
Select Excel using the Convert menu on the top of the toolbar.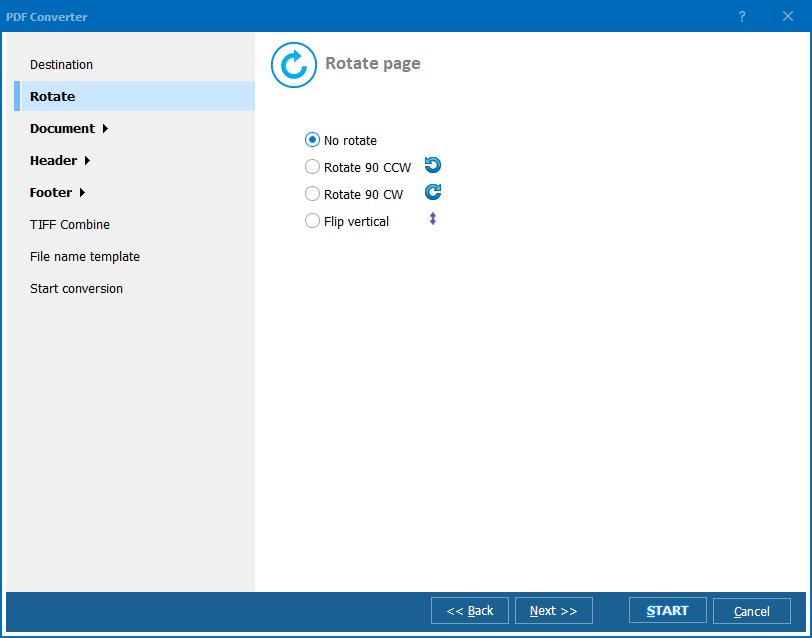 Batch Convert PDF to Excel
Create spreadsheets from multiple PDFs easily. The number of source files does not matter - the converter is powerful enough to handle thousands of items. Regardless of the volume, they will all be turned into XLS files quickly. Convert PDF to Excel in the most efficient way.

All in One
This universal solution will convert PDF to XLS on all popular versions of Windows. It can also generate other documents (CVS, DOC, DOC text, EPS, HTML, PDF/A, PS, RTF, TXT, Unicode, WMF, XHTML, and even images like TIFF, separately or in a batch and JPEG) quickly.
Try all of these flexible features for free during your 30-day trial period. The demo version will allow you to transform as many files as you like. Download the installation file, and the "Convert to" option will appear in a pop-up menu.
This tool is suitable for beginners and professionals. Transform data directly from your desktop, or use the command line. Export your data to XLS quickly and easily, in the most convenient way. The full version provides you with:
A lifetime license
12 months of free upgrades
Access to professional support by email, phone, and social media (Facebook and Twitter).
Files generated by the demo version may not be used for commercial purposes. Still, it is a great opportunity to test the best converter on the market! Get it today, and convert PDF to Excel in a flash!